Polk State's PASSPORT Goes Mobile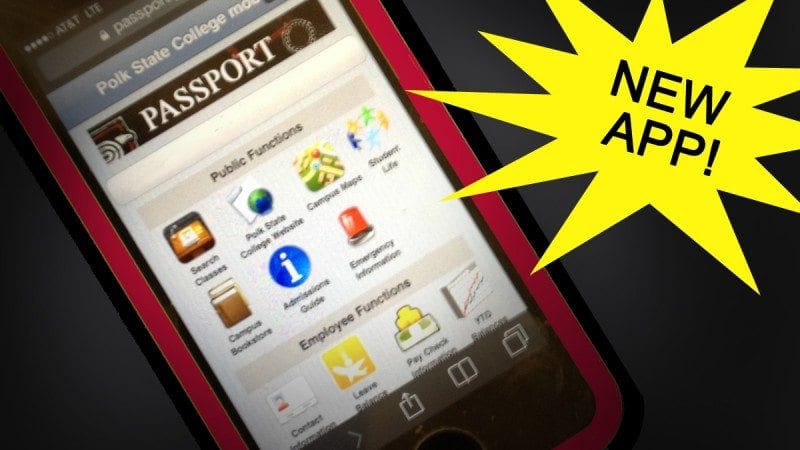 Polk State College has launched a new mobile website that will allow students to register for classes, view their schedules, and check their grades all from the convenience of their phones.
The app, accessible through passport.polk.edu, launched Monday. It is compatible with both iPhone and Android devices
"Polk State really is defined by accessibility," said Polk State Vice President of Student Services Reggie Webb.
"We have multiple locations, convenient class schedules, a growing selection of online courses, and now we have the ability to offer students all of our web-based services in a mobile format. Students are increasingly working from their mobile phones and tablets, so the College is adapting right along with them."
Through the mobile site, students can access all of the services offered through the College's PASSPORT, including the ability to register, add or drop classes, view their class schedules, check their financial aid status or request unofficial transcripts.
"You can also view maps of the College's campuses and centers and read the Admission Guide," said Kenneth Hunt, director of information technology and services. "We've customized the mobile site to enhance the student experience, putting a ton of information and services right in the palms of their hands."
Employees may use the mobile site as well, to view paycheck information or accrued leave balances, or if they're a member of the faculty, to view their class rosters.
The mobile version of PASSPORT comes less than a year after the College revamped its official website, polk.edu, to deliver a more dynamic, content-rich experience to users.