Polk State's Morris Enters Second Year Leading Mathematics Association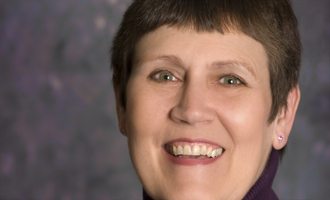 Polk State Mathematics Professor Penny Morris is entering her second year as president of the Florida Two-Year College Mathematics Association.
The FTYCMA is a nonprofit association that encourages the development of effective mathematics programs, provides a statewide forum for the sharing of ideas, develops and improves mathematics curricula, furthers the mathematics-related experiences of students at two-year colleges, and promotes the professional welfare and development of its members.
Morris began her two-year term as president in Feb. 2012 after serving as president-elect for two years.
As president, Morris was integral to organizing the annual American Mathematical Association of Two-Year Colleges conference, which took place in Jacksonville in November. Her fellow Polk State faculty members supported the effort by participating in the conference, and presenting and facilitating sessions.
In addition to serving as president of the FTYCMA, Morris is also the vice president for site selection for the regional chapter of the Mathematical Association of America.
Morris has taught Mathematics and General Leadership at Polk State Lakeland since 1998; the courses she teaches include College Algebra, Intermediate Algebra, Calculus, Liberal Arts Mathematics, and Statistics.
"My favorite course to teach is Statistics, because I believe it is more applicable to students in their lives beyond college," Morris said.
She is also a Polk State Honors Program professor, teaching Honors Statistics and Honors College Algebra. Since Spring 2011, she has served as a member of the College's Quality Enhancement Plan Mathematics Teaching Team. The QEP was launched in Fall 2010 to improve student performance in Intermediate Algebra. Through the QEP, Polk State's math faculty members have adopted "learner-centered" teaching strategies — that is revamping the way they teach to engage students more fully with the material, their professors and their classmates.
Morris is also an adviser for Polk State's chapter of Phi Theta Kappa, the Honor Society for two-year colleges, and has traveled with students to Europe for the past three years.