Polk State's first forensics tournament to bring students from all over Florida to compete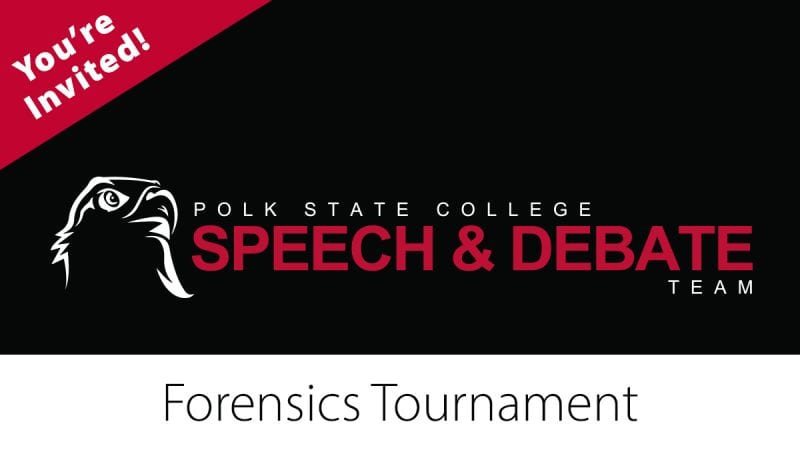 Polk State College will host its first-ever forensics tournament in October on the Lakeland Campus, where nearly a hundred students from across the state will participate in speech and debate competitions that are open to the public and free to attend.
The tournament will take place Friday, October 11, from 9 a.m. to 5 p.m., and Saturday, October 12, at 9 a.m. with the event ending with an awards ceremony. Registration will be held in the Lakeland Academic Center (LAC) Student Center, where a detailed schedule will be available.
"This is an opportunity for novice competitors to compete in National Parliamentary Debate Association and American Forensic Association competitions, and my hope is that all competitors and spectators leave inspired," said Christina Gesmundo, Professor of Speech and Director of Forensics. "This is also an opportunity for members of the Polk State community to come out and see our Polk State Speech and Debate Team in action."
The Polk State Speech and Debate Team kicked off the season with wins at the University of Central Florida Knights' Joust in September with student David Castor receiving a novice award and student Angel Green taking home awards in both poetry interpretation and communication analysis.
Students will compete in a variety of areas including communication analysis, after dinner speaking, prose interpretation, extemporaneous speaking, poetry interpretation, informative speaking, persuasive speaking, and more.
More information is available by contacting Professor Gesmundo at cgesmundo@polk.edu or 863.669.4950.