Polk State's Clancey Leads Session at Prestigious Institute
Polk State's Rob Clancey recently led a nationally attended event that examined best practices in workforce development.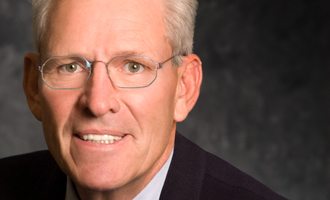 Clancey is director of Polk State's Corporate College and also serves as president of the National Council for Continuing Education & Training. Based in Columbus, Ohio, the NCCET is the nation's premier association for continuing education professionals. Its membership includes more than 300 institutions from across the United States.
Earlier this month in San Diego, the American Association for Community Colleges held its Workforce Development Institute. The Institute is designed as a comprehensive program for community college-based workforce service providers. Community college professionals, business representatives, government leaders and others attend the three-day event.
During this year's Institute, the NCCET presented findings from its most recent white paper, Delivering the Programs that Industry Needs, which focuses on innovative methods across the program development and delivery process.
Clancey led the white paper session along with NCCET Director Linda Head. During the session, more than 85 attendees reviewed case studies of four member colleges, a membership survey and best practices based on case study and survey findings.
The Polk State Corporate College each year trains nearly 12,000 members of the Polk County workforce, equipping them with certifications and updated skills in fields as diverse as child care and advanced manufacturing.