Polk State's 111th Commencement Ceremony Is Dec. 11; College's First Graduate Will Give Keynote Address and Receive Distinguished Alumnus Award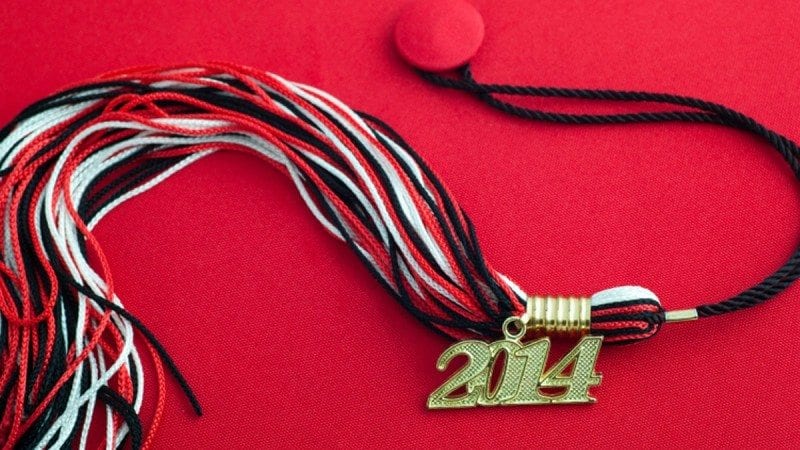 Polk State's 111th commencement ceremony will be at 6:30 p.m. on Dec. 11 at The Lakeland Center.
The ceremony will feature a keynote address by Fred J. Bohde, the first Polk State College graduate. Bohde will also receive the College's Distinguished Alumnus Award.
"Polk State is still in the midst of its 50th anniversary celebration, so I can't imagine a better speaker for this graduation ceremony than someone like Mr. Fred Bohde, who has been a part of this College, literally, since the very beginning," said Polk State President Eileen Holden.
"When we say 'We are Polk,' we're thinking about people like Fred. He's a Polk County native who got his higher education right here at home and then used it to make this community a better place. We're thrilled — and honored — he's agreed to join us for this occasion."
A Bartow native, Bohde received his Associate in Arts degree in June 1965, just a year after the College opened its doors. A year later, in June 1966, he participated in the College's first-ever commencement ceremony.
Bohde went on to serve in the U.S. Army Reserve and complete a bachelor's degree in citrus at Florida Southern College. He spent much of his career as a fertilizer sales representative before opening his own citrus consulting firm in 1996. As a citriculturist, Bohde advises growers and grove caretakers on various grove management methods, work that has become more challenging in the face of threats such as the bacterial disease citrus greening.
With 1,335 students qualifying to march, the Dec. 11 the ceremony ranks among the largest in the College's 50-year history.
Of the 1,335 members of the College's 111th graduating class, 157 will receive the Bachelor of Applied Science in Supervision and Management, a degree that prepares students for advancement in a variety of business-related fields, including Business Administration, Business Information Technology, Healthcare Administration, Public Administration and Public Safety Management.
Another 54 students will receive the Bachelor of Science in Nursing degree, while 17 will receive the Bachelor of Science in Criminal Justice.
The majority of graduates — 696, or 52 percent — will receive the Associate in Arts degree, which is parallel and fully transferrable to the State University System.
Another 255 graduates, or 19 percent, will receive the Associate in Science degree, which is designed to lead directly to the workforce.
The remainder of the graduates will receive Associate in Applied Science degrees or workforce certificates.
Of the graduates 13 will receive the College's Honors Program distinction on their diplomas. Honors Program graduates must complete a minimum of 18 credit hours with the Honors designation.
Here is a more detailed look at this semester's graduating class:
Approximately 545 students plan to march in the commencement ceremony. Twenty-six students have earned the academic distinction of Summa Cum Laude, with a grade-point average of 3.9 or higher; 66 have earned Magna Cum Laude, with a GPA of 3.75-3.89; and 145 have earned Cum Laude, with a GPA of 3.5-3.74. Thirteen students have a 4.0 GPA.
The age range of graduates is 17 to 71.
In addition to Florida, graduates represent California, Connecticut, North Carolina, Ohio and Washington.
Polk State College, an open-access institution, was established in 1964, and serves more than 20,000 students annually. For more information, visit polk.edu.