Polk State Voices Support for Putnam's New Funding Proposal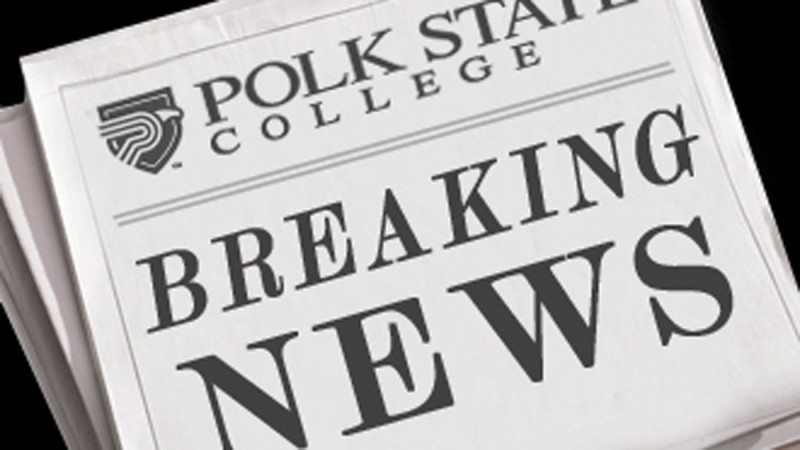 Agriculture Commissioner Adam Putnam today proposed a new revenue source for the state's education infrastructure, a plan hailed by Polk State administrators.
"Florida's public education institutions need this funding," said Polk State President Eileen Holden.
"Here at Polk State, our enrollment continues to increase and we are expanding our slate of academic programs to meet the needs of Polk County. It is vital that we have the facilities, technology and equipment to support our students and prepare them to succeed in the workforce. We welcome Commissioner Putnam's proposal, and we're thankful he is working to ensure the state's public education institutions get the funding they so desperately need."
During a press conference at the state Capitol, Putnam proposed a measure that would invest $225 million annually into the state's public education infrastructure, such as buildings and technology.
The money would come by cutting in half the 7-percent state sales tax Florida's businesses currently pay on their electricity usage, which adds up to nearly $450 million per year. Then the reduced taxes — about $225 million annually — would be diverted the state's Public Education Capital Outlay (PECO) program.
PECO provides Florida's public higher education institutions and K-12 schools with resources to build new facilities and maintain existing buildings.
The proposal, made in partnership with Sen. Anitere Flores (R-Miami) and Rep. Mike Hill (R-Pensacola), would also give consumers a tax holiday weekend on energy-efficient appliances.
Putnam touted the broad economic impact of his proposal, as the infrastructure improvements will help prepare students to compete in a global economy. His office estimates the shift of revenue to PECO will create a total economic impact of $5.5 billion.
Additionally, reducing taxes for businesses will spur economic activity in the state and make it more competitive against other states in the southeast, Putnam said.
Holden was joined by her colleagues across the 28-institution Florida College System in supporting the proposal.
"On behalf of the Florida College System's Council of Presidents, I'd like to extend our deepest gratitude to Commissioner Putnam for his desire to find a new funding mechanism to support the Florida College System and our nearly one million students. Commissioner Putnam's plan is a very strong first step in the direction of dealing with Florida's need to expand education facilities to meet growing needs, and to maintain current infrastructures so that we can continue to meet the state's need for a highly trained and educated workforce," said John Grosskopf, president of North Florida Community College.
Polk State College, an open-access institution, was established in 1964, and serves more than 24,000 students annually. Its offerings include the Associate in Arts, which is parallel and fully transferrable to the State University System, and the Associate in Science, which is designed to lead directly to the workforce. The College also offers the Bachelor of Applied Science in Supervision and Management, Bachelor of Science in Nursing, Bachelor of Science in Criminal Justice, and a variety of continuing education and certificate programs. The College's annual economic impact on Polk County is $481.1 million, most of which comes from increased earnings its alumni earn after graduation.