Polk State Vice President Hosting Open Forums for Students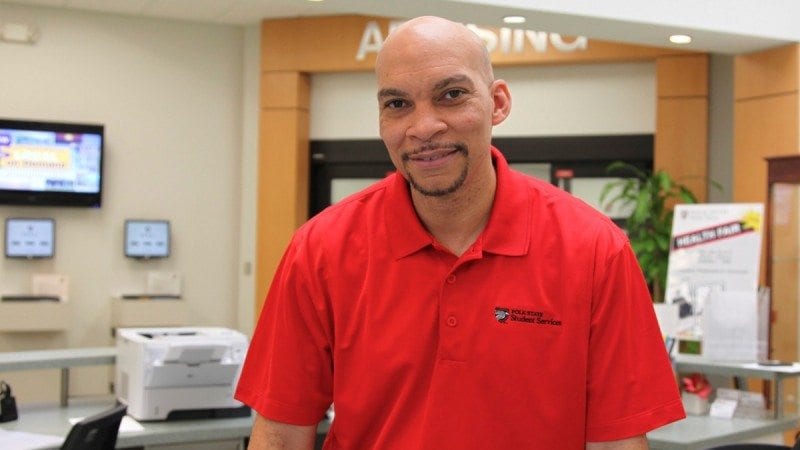 Polk State College students are invited to a series of open forums with Vice President of Student Services Reggie Webb.
"Whether it's financial aid, advising or student activities, everything under the Student Services umbrella is ultimately about helping our students to reach their goals," Webb said.
"If we're going to help our students succeed, then it's essential that we really know our students and what they need from us. This is a chance for students to come, sit down with me, and tell me how Student Services can better support them. These are open forums where all thoughts, concerns and suggestions will be welcome."
The schedule for Webb's forums follows:
April 29
8:30 to 10 a.m.
Polk State Airside Center
3515 Aviation Drive, Lakeland
April 29
11 a.m. to 12:30 p.m.
Polk State Lakeland Student Center
3425 Winter Lake Road
April 30
11 a.m. to 12:30 p.m.
Polk State Winter Haven Student Center
999 Ave. H N.E.
April 30
1:30 to 3 p.m.
Polk State JD Alexander Center
152 E. Central Ave., Lake Wales
Webb became vice president of student services earlier this year. He has worked at Polk State since 1990, in positions including admissions specialist, director of enrollment management, and dean of student services at Polk State Lakeland.