Polk State Student and Employee LaKeysha Cason Selected 2017 ABWA Scholarship Recipient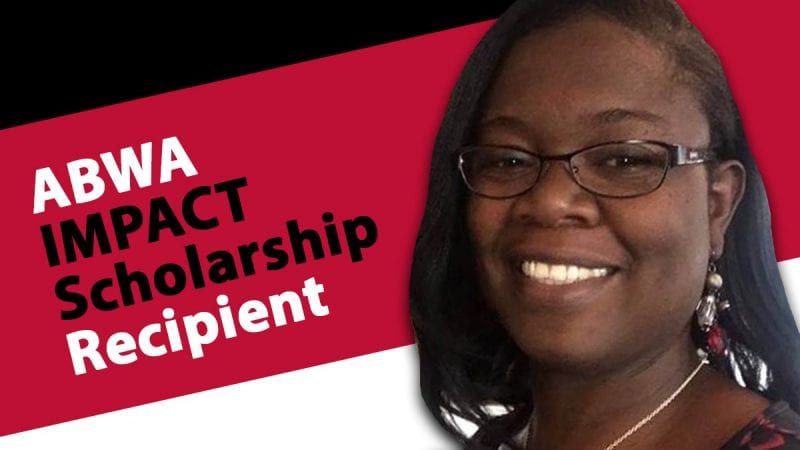 Polk State College student and employee LaKeysha Cason was recently awarded the Impact Scholarship from the American Business Women Association, Lakeland Downtown chapter.
ABWA is a women's organization dedicated to bringing together business women of diverse occupations and providing opportunities for them to help themselves and others grow personally and professionally through leadership, education, networking support, and national recognition.
Annually, the ABWA honors a Polk State College female student with the Impact Scholarship, a $2000 award to be used for tuition and expenses. Students must be a resident of Polk County, studying in the business field, maintaining at least a 3.0 GPA on a 4.0 scale, enrolled in at least 12 credit hours, and planning to attend Polk State in the next year. The selected student also receives a Student Membership to the Lakeland Downtown ABWA chapter.
The program is competitive and requires each student complete an application, biographical essay highlighting career and educational goals, and 3 letters of reference. Encouraged to apply by the Polk State College Foundation, Cason was surprised and honored to receive the award.
"I am so grateful to the ABWA for providing this scholarship and selecting me as the 2017 recipient," she said. "This scholarship will be helpful as I continue my studies."
For Cason, this scholarship was more than just the funds awarded. For her, it was a visible acknowledgement of just how far she had come.
In 2008, Cason was laid off from her employment. With four children, all under the age of 9, and a job market that was slow, the options were limited. Soon after losing her job, Cason was unable to pay her living expenses. She was on unemployment, but quickly had to leave her home and survived by taking odd jobs and living in motels until she could get back on her feet. In a period of a just a year, Cason's children were enrolled in seven different schools.
"I was just trying to survive," she says. "We had limited support and we were able to stay with family at times, but it was still difficult to find work or a stable environment for my children. After trying very hard to find work, I finally found a part-time role at Polk State."
Indeed, in 2010, Cason made the move to Polk County, hoping for a new and fresh start for her family.
"I made a commitment to my kids when we moved to Polk County," she says. "I wanted to give them a stable home where they could be nurtured and grow without the fear of moving again. I made this promise to them and I intended to keep it."
Cason began working in the Polk State Winter Haven library as an OPS worker. Four years into her role with the library, Cason began to consider her future goals and how she could enrich her life and career.
Always passionate about computers, Cason took courses to become A+ certified and reached out to the Polk State IT department to discuss potential employment opportunities. In August 2015, a position as an OPS technician opened up, but it would require Cason to revert back to an OPS role as opposed to her part time role with the library.  Recognizing the opportunity to enter the IT world, Cason took the chance.
"Moving back to an OPS role was not easy, but I knew it would be beneficial for a career in the IT field," she says. "The IT department was so supportive and willing to teach me a lot. Their support encouraged me to return to school and work towards my Bachelor's degree."
The gamble paid off and by December 2015, Cason was in a full-time position within the IT department as a User Support Specialist I. Consequently, Cason realized it was time to return to school and work towards her dream of achieving her Bachelor's degree.  By June of 2016, she was a User Support Specialist II handing all support services at the Polk State Center for Public Safety.
Working full-time, attending school full-time, and being a mom to her kids now aged 11, 12, 16 and 18 has not been easy, but it has been rewarding.
"I average 3 classes per semester," she states. "It is not easy to take a full load and work full-time, but Polk State has provided me an opportunity to be in a stable job, provide a secure future for my kids, and realize my dreams. The doors that have opened for me here mean a lot to me and my family."
Winning the scholarship brings Cason one step closer to achieving her ultimate goal in life— to own her own computer repair business and help people just as they have helped her. With her determination, resilience and forward movement, it won't be long before Cason reaches that goal.