Polk State Student Completes Internship at Federal Law Enforcement Training Center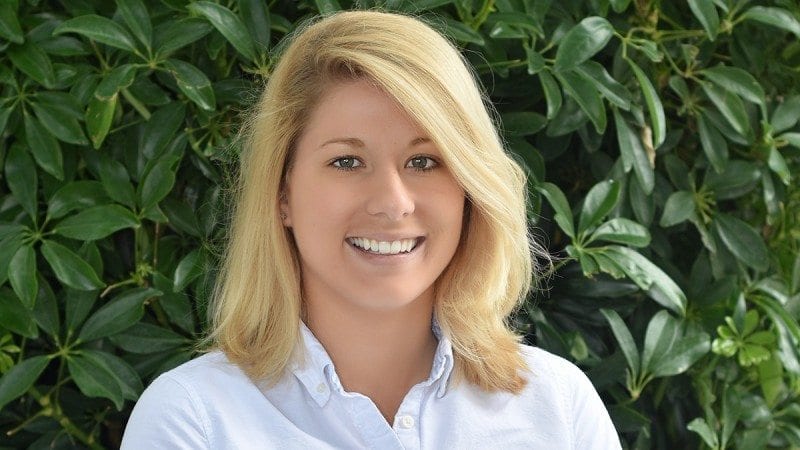 A soon-to-be Polk State College graduate has just completed a highly competitive internship with the Federal Law Enforcement Training Centers, the organization that provides training for more than 90 agencies.
Paige Clark, 22, a resident of Winter Haven, will receive her Bachelor of Science in Criminal Justice this month. Earlier this semester, she spent three months interning at the FLETC location in Glynco, Ga.
FLETC provides a wide variety of training programs — on topics such as counterterrorism, active shooters, and Internet investigations — to agencies such as the department of Homeland Security, U.S Marshals Service and the Bureau of Alcohol, Tobacco, Firearms and Explosives, to name just a few.
"It's like the police academy for federal agents," Clark said.
According to fletc.gov, the FLETC College Intern Program is highly competitive. Interns are selected based on their resumes, essays, recommendations from academic officials, leadership experiences, community involvement and communication skills.
During her internship, Clark split her time between reviewing training materials as part of FLETC's paperless initiative and participating in training sessions of her choosing.
"Because of the degree I'm getting at Polk State, I felt like I had already learned a lot of the 'book stuff'," Clark said. "So all the classes I picked were very physical, like sessions on shooting, driving, and officer control tactics, which is basically how to kick somebody's butt."
For all that she learned at FLETC, the most valuable thing Clark took away might simply be deepened resolve to pursue a career in law enforcement.
"I got this opportunity to get a sneak peak, an insider's look at law enforcement. While I was there, people kept asking me, 'Has this changed your mind?' But it really just made me even more driven to reach my goal of working in federal law enforcement," said Clark.
Clark, whose father is a detective in South Florida, spent some time earlier in her college career transcribing suspect, witness and victim statements for the Polk County Sheriff's Office.
She is currently applying to local law enforcement agencies, and hopes to one day work in solving and preventing crimes against women and children.
"I want to be part of stopping all the crazy stuff that happens in the world," she said.
In addition to associate's and bachelor's degrees in Criminal Justice, Polk State Public Safety includes degrees and training in Emergency Medical Services and Fire Science Technology, and the CALEA with Excellence-accredited Polk State Kenneth C. Thompson Institute of Public Safety.