Polk State Student-Athletes Receive Recognition at Annual Banquet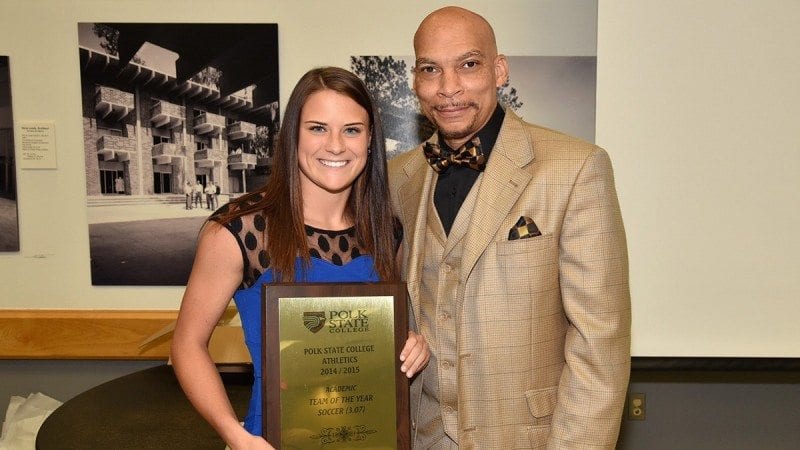 Polk State College honored its student-athletes Sunday at the annual Athletic Awards Banquet on the Winter Haven campus.
"We have the best student-athletes in the world," said Athletic Director Bing Tyus in his opening remarks. "You represent us well."
President Eileen Holden agreed.
"Congratulations for your excellence in your respective sports and in the classroom," she said. "It takes a team to succeed, and everyone has to give 100 percent effort for the team to be successful. I'm proud of you, the coaches, and the athletic administrators for your strong commitment to excellence."
Holden also encouraged graduating student-athletes to stay connected to Polk State for the rest of their lives.
Coaches for baseball, basketball, softball, soccer, and volleyball recognized their players for individual and team accomplishments on the field and in the classroom.
Following those presentations, Reggie Webb, vice president for student services, presented the following awards:
Male Athlete of the Year: Jordan Barrett, baseball.
Female Athlete of the Year: Rossanna Ramos, volleyball.
Female Scholar Athlete Award: Kellee Brown, soccer.
Male Scholar Athlete Award: Cole Ondrejka, baseball.
Team GPA Award: Soccer (3.07).