Polk State Receives State Approval to Offer Bachelor's Degree in Criminal Justice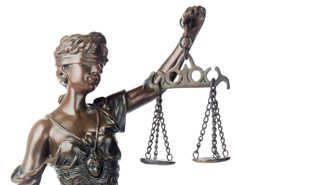 Today Polk State College received unanimous approval from the State Board of Education to offer a bachelor of science degree in Criminal Justice and will now move forward to launch the program in the fall.
"We are thrilled with today's decision by the State Board of Education. This is one more example of the extraordinary relationship our College has with the region we serve," said Polk State College President Eileen Holden. "We developed this program in response to local needs, and we designed it with our partners in the community — and the graduates will make a huge impact right here in Polk."
According to Holden, the bachelor of science degree in Criminal Justice will extend the educational pipeline that also includes the College's Associate in Science in Criminal Justice Technology and a criminal justice program at Polk State Chain of Lakes Collegiate High School.
In addition, the Criminal Justice bachelor's program will be open to anyone with an associate degree, or the equivalent, regardless of whether they previously studied Criminal Justice; students must also have a 2.0 grade-point average.
Development of the new degree involved months of research and intensive collaboration with area law enforcement agencies.
The College also surveyed its students and local law enforcement employees to gauge the need for the new degree.
In words directed to the State Board of Education, Polk County Sheriff Grady Judd offered his personal perspective on why the degree is needed — and why Polk State is the ideal local institution to offer it.
"My organization and many other law enforcement organizations throughout Polk County have a continuous need for a highly trained, local workforce. Higher education makes a workforce more prepared, by providing the tools, resources, and knowledge to be great leaders," Judd said.
"Polk State's proposed bachelor's degree provides us with the opportunity to train and hire the very best and to do so locally — at a reasonable cost. I take my role as a steward of tax dollars very seriously, and the price-point and value I know to expect from Polk State is exactly what our region demands."
Polk State College, both in terms of its associate's and bachelor's degrees, is Polk County's most affordable higher-education option.
Polk State's addition of the Criminal Justice degree is in line with an established, nationwide trend of law enforcement agencies preferring higher levels of educational attainment.
"Since the Hoover Administration in 1930, there have been seven presidential commissions whose conclusion was that officers should have four-year degrees," said John Sullivan, executive liaison to Homeland Security for the Palm Beach Sheriff's Office, who has a doctorate in Organizational Management and who has studied the effects of higher education in law enforcement.
"Officers who attain higher education become more broadly exposed to culture and society in general, and become more tolerant and understanding, and can execute critical thinking."
An early-2000s study by the International Association of Chiefs of Police, using data from Florida's Criminal Justice Standards and Training Commission, found that those with bachelor's degrees were less likely to have been involved in disciplinary actions.
Specifically, the study found, those with high school diplomas, or 58 percent of officers, were the subject of 75 percent of disciplinary actions; those with associate degrees, or 16 percent of officers, accounted for 12 percent of disciplinary actions; while those with bachelor's degrees, or 24 percent of officers, were the subject of just 11 percent of all disciplinary actions.
The reduced disciplinary incidents are just one of the positive effects of higher education in law enforcement, added Andrew Scott, a former Boca Raton police chief who now works as a law enforcement consultant.
"An officer who has a four-year degree receives less complaints, uses less excessive force, and is able to better interact with a diverse community than one without a degree," he said.
Four-year degrees are also increasingly becoming a requirement for those looking to climb the ranks of law enforcement — both civilian and sworn.
"In Polk County, the vast majority of law enforcement agencies are moving to bachelor's degrees in both civilian and sworn ranks for promotion," said Sgt. Christen Shea, coordinator of the College's Criminal Justice program.
Sullivan and Scott said bachelor's degrees are becoming the standard for promotions at agencies across the nation, with Sullivan describing this strengthened relationship between education and promotion as "a trend that I'm happy to say is spreading."
The bachelor of science degree in Criminal Justice will become the College's third baccalaureate program; others include the Bachelor of Applied Science in Supervision and Management and Bachelor of Science in Nursing. Both the BAS and BSN immediately surpassed enrollment projections when they launched in 2010 and 2011, respectively.
In addition to its Criminal Justice degrees, Polk State College operates its Kenneth C. Thompson Institute for Public Safety, which trains aspiring law enforcement officers and those already working in the field who seek career advancement. KCTIPS is one of only two dozen training academies in the country accredited by the Commission on Accreditation for Law Enforcement Agencies.