Polk State Receives Gateway to College Grant for New High School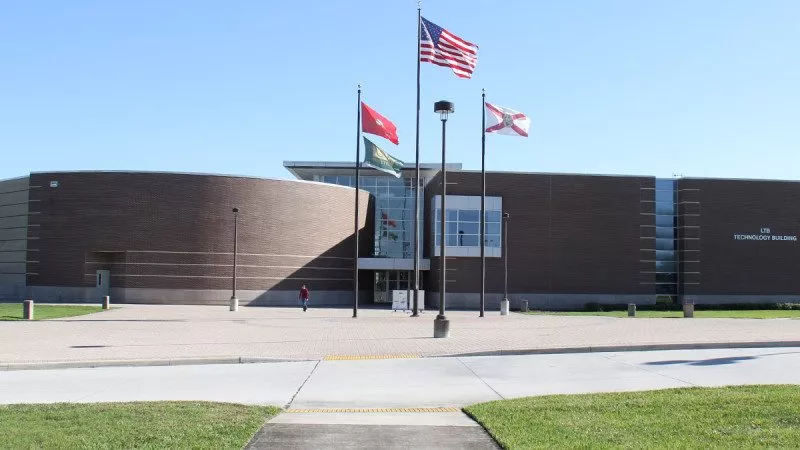 Polk State College has received $325,000 from Gateway to College National Network to support its third charter high school.
Gateway to College National Network encompasses 43 institutions across 23 states; besides Polk State, the only other Gateway to College partner institution in Florida is Florida State College at Jacksonville.
Gateway to College serves students who have dropped out of — or are unlikely to graduate from — high school, helping them to earn both a high school diploma and substantial college credit.
Polk State Lakeland Gateway to College will serve students in Polk County.
"With this new high school, Polk State College will help students to overcome enormous obstacles and achieve their education," said Polk State Lakeland Provost Steve Hull. "We are creating something truly nontraditional and something that will be part of the solution for these students."
The school, to be located on the campus of Polk State Lakeland, is being custom designed to meet the needs of students who have become academically disengaged at their traditional high schools.
The new school will serve students who face the most challenging of circumstances.
As examples, priority admission will be given to students who have not attended school in at least three months; who are supporting a child or are the primary caretakers of other family members during traditional school hours; or who are homeless.
"Students with problems like these are the 'invisible students,'" said Polk State Lakeland Gateway Director Sallie Brisbane. "They have the potential to handle the rigor of college, but they have all these other things going on that are standing in their way."
To meet the needs of its nontraditional student body, Polk State Lakeland Gateway to College will conduct classes in the afternoon and at night, allowing students to work or care for their families. For added accessibility, coursework will be delivered in a blended — online and face-to-face — format.
Students will also be provided tutoring and one-to-one instructional support, and assistance with navigating available social services. In doing so, the school will eliminate many of the obstacles that threaten students' academic success.
In addition, Polk State Lakeland Gateway will require students to take at least three college courses, for a total of nine credit hours.
"This school will demystify the college experience for its students, helping them to not only complete their high school diplomas but also get a jumpstart on their college studies," Hull said.
Like Polk State's two existing public charter high schools that allow high school students to earn college credit, Polk State Lakeland Gateway to College will be free to attend. The existing schools are Polk State Chain of Lakes Collegiate in Winter Haven and Polk State Lakeland Collegiate; Brisbane is also the director of the Polk State Lakeland Collegiate.
Polk State anticipates its new high school will enroll 75 to 100 juniors and seniors during the 2013-14 school year. Its maximum enrollment will be 300; the College expects to reach that goal by the school's third year of existence.
The Gateway to College model has proved effective in forever changing the academic trajectories of its students. A 2012 study, for instance, found that 73 percent of Gateway to College graduates continued their postsecondary education and one-third have already earned postsecondary degrees or certificates.
For more information on attending Polk State Lakeland Gateway to College, contact Brisbane at sbrisbane@polk.edu or 863.669.2322. For more information about Gateway to College National Network, visit gatewaytocollege.org.
Polk State College, an open-access institution, was established in 1964, and serves more than 20,000 students annually. Its offerings include the Associate in Arts, which is parallel and fully transferrable to the State University System, and the Associate in Science, which is designed to lead directly to the workforce. The College also offers a variety of continuing education and certificate programs. For more information, visit polk.edu.