Polk State Offering Free Health Clinic for Students on Lakeland Campus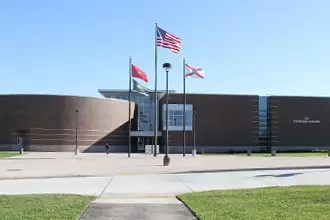 Polk State will begin offering a free health clinic to all students beginning Nov. 1.
The clinic will be located in the LMB building on the Lakeland campus, and it will be open on Tuesdays and Wednesdays from 1:30 to 5:30 p.m. through the end of the fall semester.
Through the Polk County Health Department, students will have access to an Advanced Registered Nurse Practitioner and doctor, who will provide the following services for free:
Sick visit assessments
Blood sugar checks
Blood pressure checks
Rapid Strep tests
Pregnancy tests
Patient referrals to other services
Basic first aid
Health education
"This will be very helpful for our students, to have somewhere they can go for help, whether they have a headache or they need to take a pregnancy test but they don't want to do it by themselves. We'll have a nurse that can help with their questions," said Amanda Paige-Morris, Polk State Lakeland SALO (Student Activities and Leadership Office) coordinator.
All Polk State students may also receive referrals to medical providers and medical services through My Brother's Keeper, a resource center located on the College's Winter Haven campus.