Polk State Nursing alumni serve as community heroes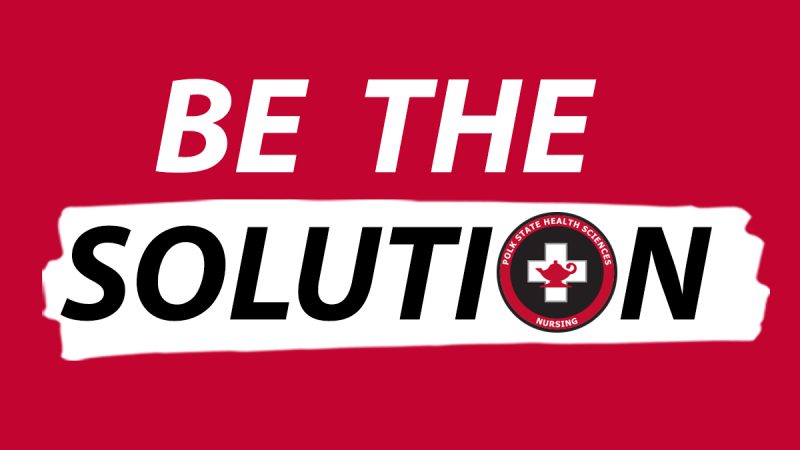 As nurses and healthcare workers across the globe continue to receive praise for their service through the COVID-19 public health emergency, Polk State College expresses thanks to alumni of its Health Sciences programs serving on the front line.
Polk State's Health Sciences programs, including Respiratory Care, Radiography, and Nursing, maintain longstanding reputations of excellence and Polk State Nursing continues to express its pride for graduates serving in Polk County and beyond.
"Polk State Nursing's expert faculty and staff, partnerships with local healthcare providers, as well as the success of graduates contribute to the program's prestige in the community," Polk State Nursing Director Annette Hutcherson said. "We are so proud of our community heroes."
Several graduates of Polk State's Associate in Science in Nursing (ADN) and Bachelor of Science in Nursing (BSN) programs have taken their skills beyond state lines to serve in New York City, where the number of COVID-19 cases is almost 10 times that of Florida. And others have been praised nationally for their work at home.
"Polk State Nursing is an awesome program and I see that every day at work."

Liza  Mayfield,
Polk State Associate in Science in Nursing graduate and Polk State Bachelor of Science in Nursing student.
Polk State Nursing boasts a 100 percent National Council Licensure Examination – Registered Nurse (NCLEX-RN) pass rate for the first quarter of 2020 compared to the state's 76 percent rate and the nation's 89 percent rate. With 70 percent of Polk State graduates remaining in Polk County, the quality of nurses entering the local workforce is clear.
"Polk State Nursing is an awesome program and I see that every day at work," said Liza  Mayfield, who achieved her Polk State ADN in 2019 and is on track to achieve her BSN from the College in 2021.
As a student enrolled in 2017 when Hurricane Irma hit, Mayfield explained that the program taught her how to be flexible in times of crisis. Today, she works in a COVID-19 isolation unit.
"As nurses, our instinct is to care for others first. But now we are forced into this uncharted territory of protecting ourselves first… it is impossible to put into words what it feels like to see a patient in distress and, when our natural instinct is to run into the room, we must stop outside the door and don all of our gear before we can enter," Mayfield said.
"It goes against everything I've been trained to do," she added, pointing to Polk State Nursing's focus on the holistic care and comfort of patients and their families, "but the best thing I learned is to be flexible. Lessons as simple as putting on protective gear are more critical than ever."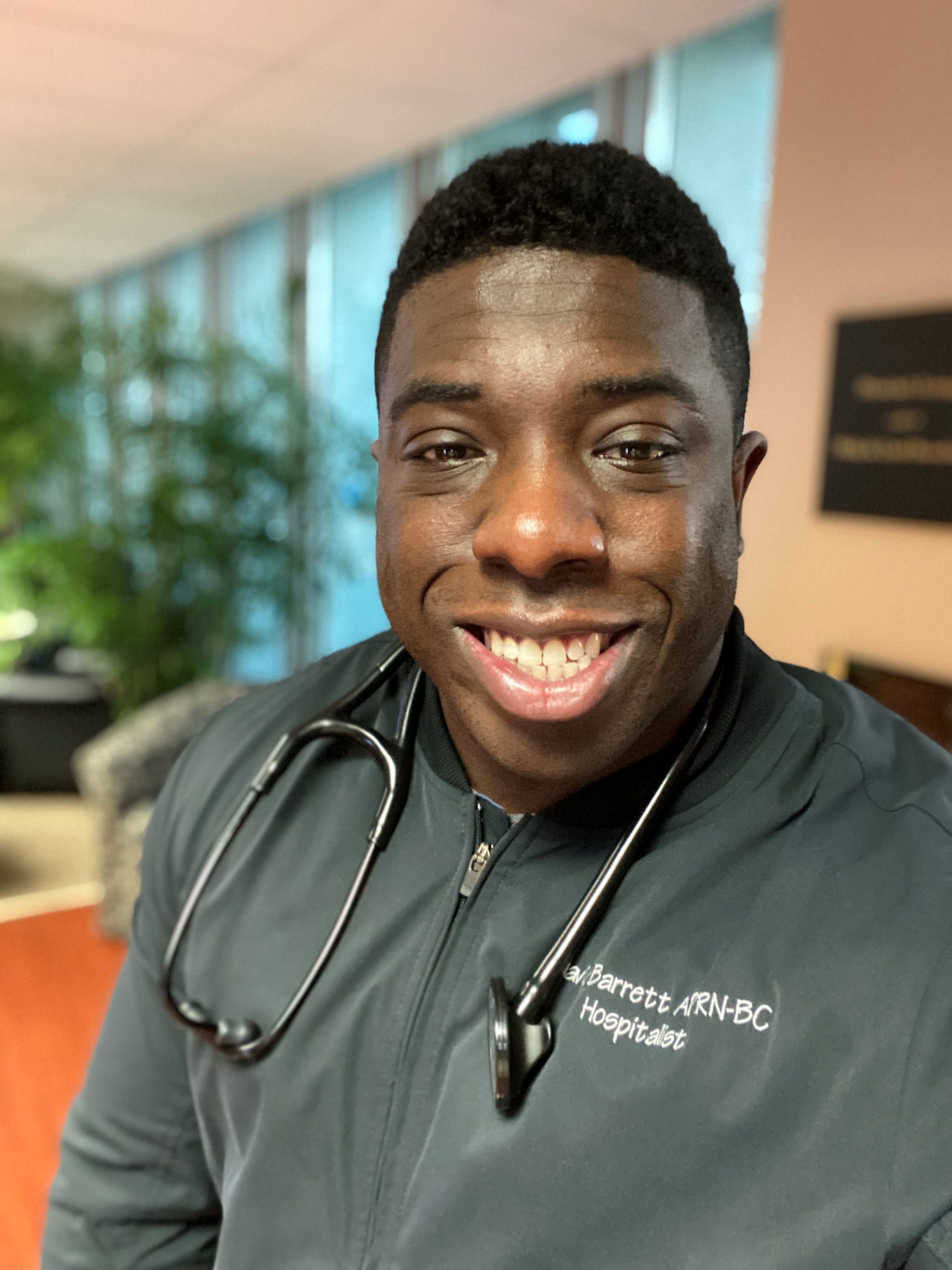 David Barrett, who received his Polk State ADN in 2008, echoed Mayfield's point on the importance of adaptability in the field of healthcare, especially in the wake of COVID-19. Barrett serves as a nocturnist nurse practitioner in a hospital in nearby Clearwater, where he medically manages acutely ill patients overnight.
"Since COVID-19, hospital policy has changed drastically, requiring staff to have temperature checks before being granted entrance, to wear surgical masks, and to social distance. The way I practice has changed as I am donning and doffing personal protective equipment routinely in the care of these patients," he explained. "These patients' conditions are very volatile and unpredictable given their rapid respiratory decompensation at any given moment. I am confident in my skill set that I've obtained from Polk State College, which laid the foundation for me to practice competently and safely in the clinical setting."
Barrett achieved his BSN from Nova Southeastern University prior to Polk State's BSN Program launching in 2011. He received his Master of Science in Nursing from the University of South Florida.
"The quality of education and training at Polk State does not compare to others. The Nursing Program is rigorous and prepares you for real life," Barrett said. "The program set me up to be effective in the clinical setting and prepared me for transitioning into bachelor's and master's programs, which was not as daunting for me like it may be for other nurses because of the education and training I received at Polk State."
When Barrett says Polk State Nursing prepared him for "real life," he noted that in addition to licensing exams and higher degrees, the program gave him the skills he needed to think critically and be flexible, which have been crucial to responding to the public health emergency.
Leslie Whitfield, who achieved her Polk State ADN in 2015 and her BSN from the College in May, added that Polk State prepares students with both the "head knowledge" and the "care for people" that nurses need in the "real world."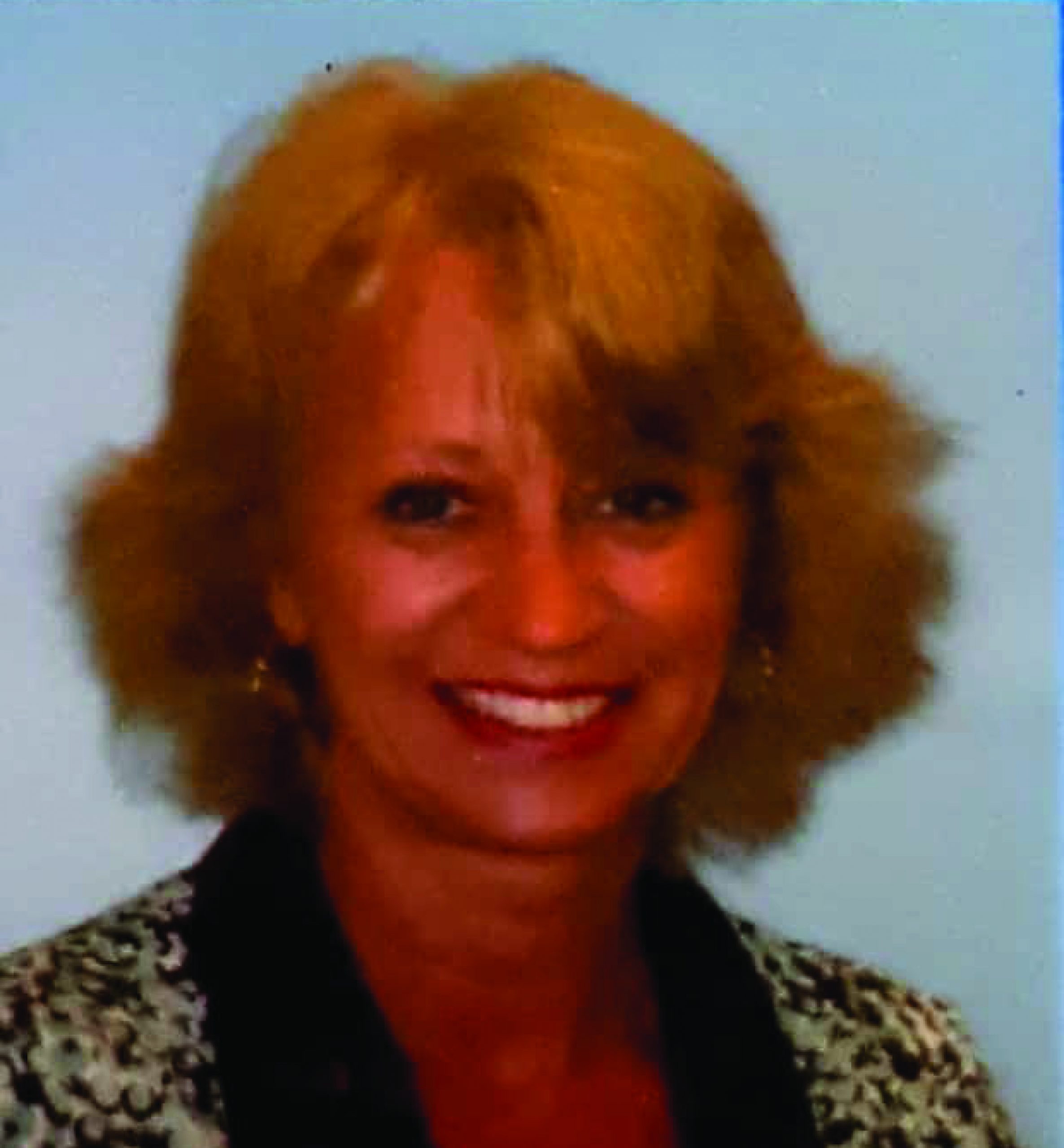 Whitfield serves as a nurse in a post-acute and long-term care facility in Lakeland. In April, she received her first COVID-19 patient and has since been assigned to her facility's COVID-19 isolation unit.
"It's been tough, but Polk State has taught me to care for the whole person and I have been taking more time to think about how to care for each patient, including the little things such as taking them a glass of water or a blanket," Whitfield said. "In addition to the technical knowledge, Polk State's Nursing program focuses on caring for patients and that has been very important to me as we respond to the current situation."
Her genuine care for her patients is evident in her voice, like any nurse from Polk State.
"I am happy that I see my patients maintaining and not getting worse," she said. "Some of our patients have not seen their families in weeks, and I am honored to be here to help them in any way that I can."
Polk State Nursing's application period, which was originally scheduled to open in May, was postponed and will take place from June 15 through June 30, 2020.
Information about admission requirements and the application process is available at www.polk.edu/nursing/associate-of-science.  Information about admission to Polk State, which must be completed prior to applying for admission to the Nursing Program, is available at www.polk.edu/admission-aid. Students and prospective students are advised to monitor www.polk.edu for updates.