Polk State Names Howard Drake as New Corporate College Director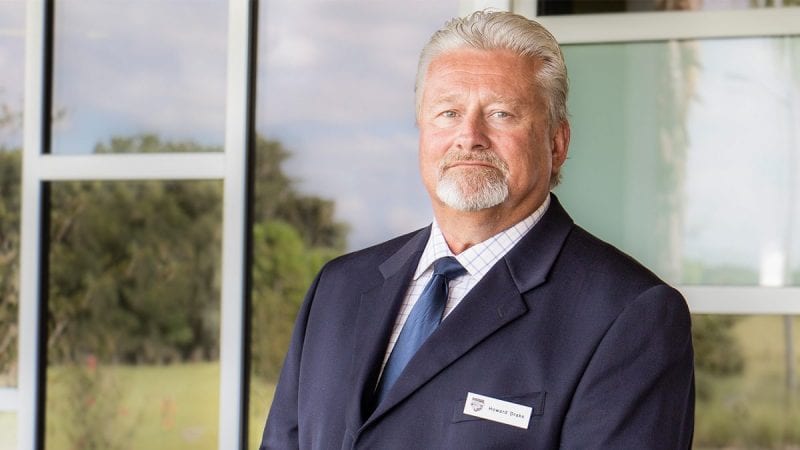 The Polk State Corporate College has a new director.
Howard Drake, who began working at Polk State in 2011, began his new position earlier this month. He previously served as director of applied technology grants.
"We're very pleased to have Howard on board to lead the Polk State Corporate College. Having already worked at the Corporate College for five years, he has relationships, experience, and a vision for the Corporate College's role in our community. He has a great base on which to continue building — and we look forward to the excellent work he will do in his new job," said Polk State Lakeland Provost Stephen Hull.
As director of applied technology grants, Drake managed numerous federal grant programs aimed at workforce development in the advanced manufacturing and construction sectors.
Prior to Polk State, Drake held leadership positions — including president and CEO — at a variety of businesses and nonprofit organizations. He also has nearly a decade of classroom experience, including teaching for Polk State's Bachelor of Applied Science in Supervision and Management program.
He holds a Master of Science in Leadership from Capella University, where he also completed doctoral coursework, a Master of Business Administration from the University of Phoenix, and a bachelor's degree in business administration from the University of South Florida.
Drake is also an Air Force veteran and a graduate of Leadership Winter Haven.
The Polk State Corporate College provides customized workforce training through eight institutes, including the Advanced Manufacturing Institute, Child Care Training Institute, Contractor Safety Training Institute, Insurance Institute, IT/Computer Institute, Professional Development Institute, Real Estate Institute, and Supply Chain Management Institute.
"At the Corporate College, what we do is this: We meet the training needs of employers, and we provide training participants with the expanded competencies they need to be competitive for high-skill, high-wage jobs. We, very simply, provide the workforce and the workforce training to support the growth of our local economy," Drake said.
Going forward, Drake said he aims to raise the profile of the Corporate College and build connections between the Corporate College's non-credit training programs and Polk State's degree programs.
For more information on the Polk State Corporate College, visit polk.edu/corporate-college.