Polk State Music Coordinator Conducts Statewide Chorus, Pays Tribute to Early Mentor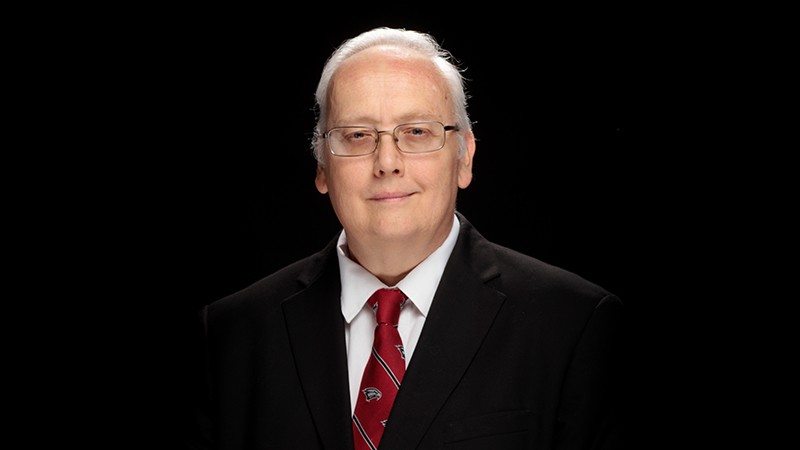 Polk State Music Department Coordinator John Anderson was selected to conduct the 2015 Florida Vocal Association's Choral Directors' Chorus, an honor that allowed him to pay tribute to his longtime mentor.
"I've never been so touched by anything in my career," said Anderson, also a music professor and director of choral activities.
The Florida Vocal Association (FVA), a component of the Florida Music Educators Association, works to promote music at the middle- and high-school levels. Each summer, FVA members gather for the organization's annual convention.
This year's event took place July 31 and Aug. 1 in Altamonte Springs.
At the convention, Anderson conducted approximately 50 choral directors from all over the state.
"These are some of the finest voices in Florida," Anderson said.
Being selected to serve as conductor is an honor in itself, but what made it even more meaningful, Anderson said, is that he got to lead the singers in a performance honoring Terry Owen, this year's FVA Hall of Fame inductee.
Owen taught music for several years in Central Florida, and was one of the earliest influences on Anderson's career.
"Terry was my mentor for the first eight to 10 years of my career. I learned more from him than I did some of my professors," he said.
As is customary, Owen selected the piece that the FVA Choral Directors' Chorus would sing at his induction. Owen selected a challenging hymn titled, "Breathe on Me, Breath of God."
"It was such a tremendous honor," Anderson said. "It was a very inspirational weekend."
The opportunity to conduct the FVA chorus came just four months after Anderson was selected to lead Polk County's first-ever All County Men's Chorus.
In addition to Music, Polk State Fine Arts includes Theatre and Visual Arts, all of which enjoy outstanding statewide reputations.