Polk State Music Spring Masterworks Concerts are May 3, 4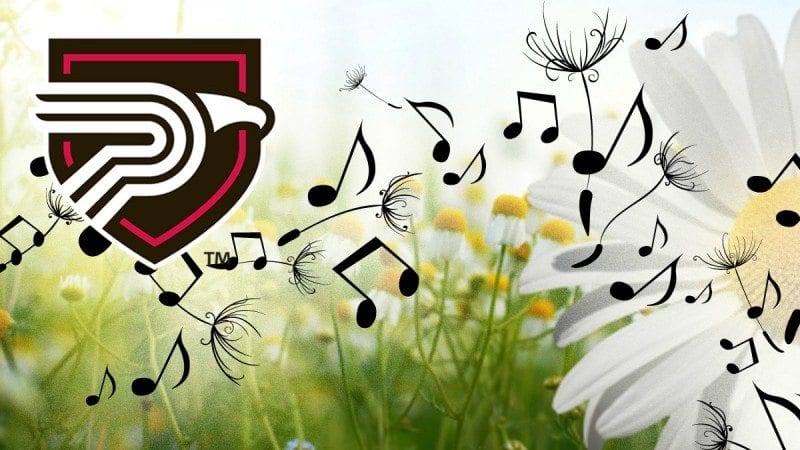 Polk State Music will present its Spring Masterworks concert at 7 p.m. on May 3 and 2:30 p.m. on May 4.
Both concerts will take place at the Polk State Winter Haven Fine Arts Theatre, 999 Ave. H N.E. The performances are free for College employees and students with ID. Tickets for the general public are $5, with all proceeds going to support scholarships for students studying music.
The program for the concerts includes the symphonic band performing Gaelic Rhapsody and Resurgence, written by local composer Larry Clark; the strings ensemble performing a concerto by Vivaldi; the percussion ensemble performing Japanese Impressions; and the brass ensemble performing The Drunken Sailor.
The men's vocal ensemble will lend their voices to While Strolling Through the Park One Day, while Dolce Fiamma, the women's choir, will take on Heaven Unfolding.
The concerts will also feature a handful of performance ensembles, including Fource of Attraction, which has sung throughout the county for about two years, as well as The Jazz Society and Dixieland Combo, two more recently formed groups.
"Come out and see the explosion of talent that is happening at Polk State," said Michelle Manzi, music professor.
"This is the most diverse concert we've had yet. We are growing and progressing, and we need the support of Polk County."
In addition to Polk State Music, Polk State Fine Arts includes Theatre and Visual Arts, all of which enjoy outstanding statewide reputations.