Polk State Lakeland Collegiate Students to Compete at National FBLA Conference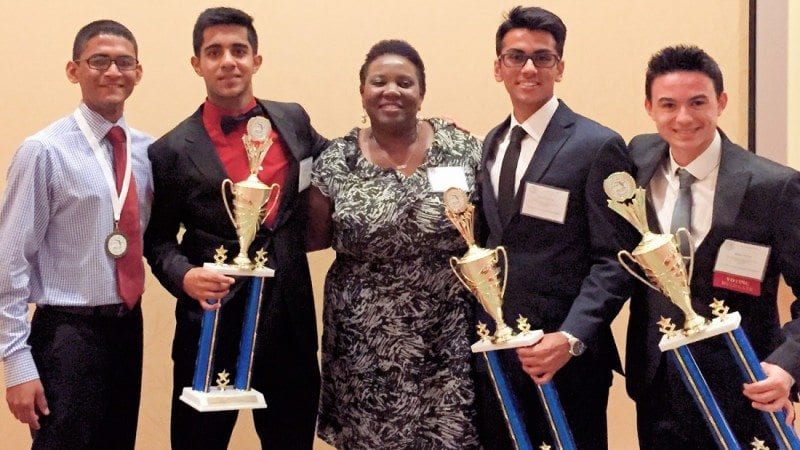 Four students from Polk State Lakeland Collegiate High School will compete at the Future Business Leaders of America's National Leadership Conference in June.
Glen Abraham, Sean Chauhan and Wade Weston, all residents of Lakeland, placed first in the Management Information Systems team competition during FBLA's State Leadership Conference in Orlando last weekend.
With their first-place finish at the state level, the students now move on to the national competition, which takes place in June in Chicago.
Another student, Allen Oommen, also of Lakeland, won fifth place in Accounting II at the state competition. Oommen may be able to attend the national conference as an alternate, said Patrice Thigpen, adviser for Polk State Lakeland Collegiate's FBLA chapter and a school guidance counselor.
FBLA is a business education program that helps middle- and high-school students prepare for their future careers.
Polk State College operates three public charter high schools, including Polk State Chain of Lakes Collegiate in Winter Haven, Polk State Lakeland Gateway to College Collegiate, and Polk State Lakeland Collegiate. All three high schools allow students to fulfill requirements for their diplomas while also earning college credits.