Polk State Lakeland Collegiate High School Student Wins $5,000 Scholarship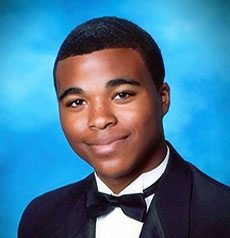 Polk State Lakeland Collegiate High School student Terrence Nealy has received the Riding Forward Scholarship from Regions Bank, a competition that attracted more than 4,000 entries from 16 states.
Each scholarship winner receives $5,000 toward college. The contest is open to all states served by Regions Bank, and this year 25 winners were selected from more than 4,480 entries.
Scholarship winners were selected based on an essay competition in which students wrote about an African-American hero who has inspired and created opportunities for future generations.
Nealy took a personal approach in writing his winning essay, turning to the wisdom of his grandfather, Sandy Nealy, who often reminded him of the power of education. His grandfather's emphasis on education is always foremost in his mind, Nealy said.
"He's always in my heart, watching me," Nealy said.
Nealy's winning essay comes just weeks after he was selected to represent Polk State College on the Phi Theta Kappa All-Florida Academic Team, a distinction that honors students' academic achievements, leadership and service to the community.
Polk State Lakeland Collegiate High School is one of two public, charter high schools the College operates to allow students to fulfill high-school requirements while also earning college credit — all at no cost. Earlier this month, Nealy graduated with his associate's degree from the College, and will graduate with his high school diploma in June.
Nealy will continue his education this summer at the University of Florida, where he is majoring in physics.
Nealy's father, also named Terrence, said he is proud to see his son's hard work reap such rewards.
"He's a very hard worker. He puts in long hours, day and night, preparing for his classes. As parents, we are very happy," the elder Terrence Nealy said.