Polk State JD Alexander Center Kicks Off "Step-It-Up" Challenge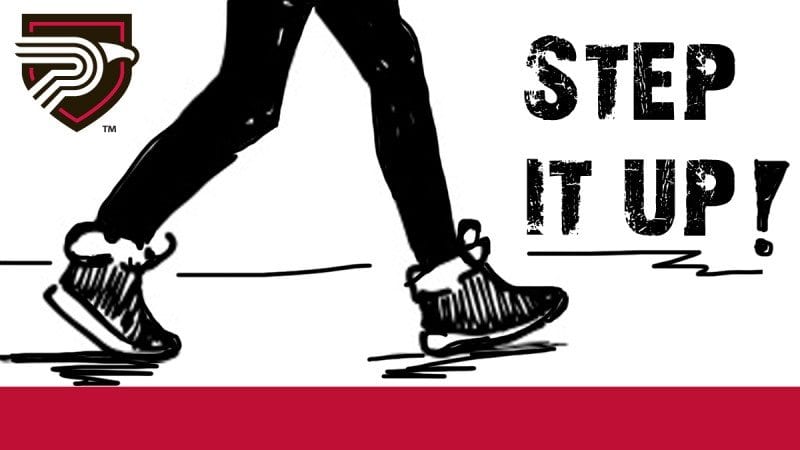 Polk State's JD Alexander Center is encouraging students to "step it up."
The Center, in partnership with Polk State Winter Haven SALO, kicks off its Step-It-Up Challenge today. The eight-week challenge urges students to make fitness part of their daily routines, with something as simple as a walk around town.
"A lot of our students lead very busy lives, they're constantly going from one thing to the next, and they don't have the time to exercise.  We see this as a way of encouraging them to make fitness a daily priority," said Cheryl Garnett, Polk State JDA Center director.
Each student who signs up for the challenge will receive a destination and a pedometer to record the number of steps they take.  Each week, the length of the challenge will increase.
Students will send their step counts Allison Walker, Polk State Winter Haven SALO coordinator, at awalker@polk.edu.  By doing so, students will be entered into a weekly drawing for prizes.
Those who complete the full eight weeks will be eligible to win an iPad mini or a Nike Fuel Band.
Students can sign up for the challenge by emailing Walker. 
The Step-It-Up Challenge ends on April 28, but is part of a semester-long emphasis on wellness at the Center.
Other planned activities include a series of workshops on health and nutrition. The workshops will take place every other Wednesday, and will kick off on Feb. 19 at noon with Corlis Johnson, owner of My Natures Delight, a natural foods and herbs shop in Winter Haven. Johnson will be providing food and guidance on how to balance healthy eating with a busy lifestyle.
In addition to the Polk State JD Alexander Center, Polk State College also operates the Polk State Lake Wales Arts Center.