Polk State Counsel Named to New Poly Board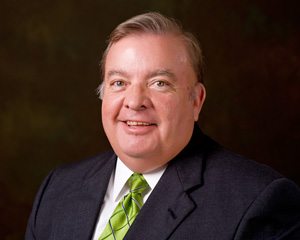 This morning the Florida Board of Governors named Don Wilson, longtime counsel for Polk State College, as a founding trustee of the state's newest state university, Florida Polytechnic University.
In making the appointment, BOG members cited the attorney's independence and his outstanding reputation within the community.
During the screening process, Wilson indicated that he anticipated no conflicts between his work for Polk State and his volunteer service as a trustee at Florida Poly.
Eileen Holden, president of Polk State, praised the appointment: "Don has been a tremendous asset to the College and to the region we serve for over 30 years. I am certain he will serve with wisdom and dedication, and that the new University and our great state will be better because of his involvement as a trustee at Poly."
According to Holden, "There is no conflict
here — only opportunity."
Both Holden and Wilson have publicly shared the view that Polk State and Florida Poly can be "natural partners" and that both institutions can thrive "because of – not in spite of – one another."
Wilson is a fifth-generation resident of Polk County who graduated from what is now Bartow High School in 1969. He went on to study at Stetson University and to earn his law degree from the University of Florida. His community involvements include the Bartow Chamber of Commerce and Bartow Kiwanis Club. He previously served on the board of directors of Palm Beach National Bank and Trust Co. and Citrus and Chemical Bank.
Wilson is a partner in Boswell & Dunlap LLP, a Bartow-based law firm, and resides in Homeland.