Polk State College Lake Wales Arts Center to Host Encore Visit by Photographer Saddi Khali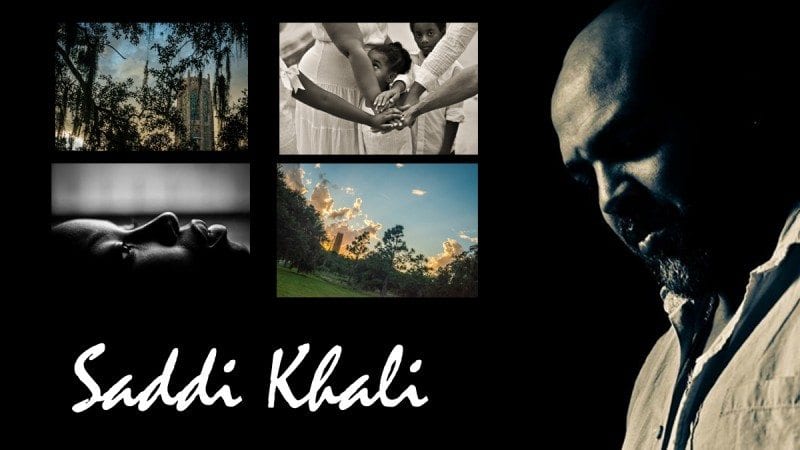 The Polk State College Lake Wales Arts Center will host artist Saddi Khali for an encore exhibit of original photographs inspired by the city and people of Lake Wales.
Khali, a poet, author and photographer, was the Arts Center's first-ever artist-in-residence.  Khali, who hails from New Orleans, spent a month in Lake Wales in late 2013. During that time, he gave lectures and workshops at area schools, and photographed scenes around the city.
His Lake Wales collection was first displayed at the Arts Center in October.
The community will have a second chance to view the photos, as well as other images Khali has captured while traveling the world, during a special event planned for 6:30 to 8:30 p.m. on Friday, Feb. 14. The event is free and open to the public.
During the evening, Khali will discuss his photos and recite original poems.
"The images Saddi took during his stay here in Lake Wales are nothing short of striking. If you missed seeing them last year, you definitely don't want to miss them this time around," said Arts Center Director Osubi Craig.
"The beauty that is all around us here in Lake Wales, but when you live and work here every day, you may take it for granted. Saddi's work will make you see this place in a whole new way."
The Polk State College Lake Wales Arts Center is located at 1099 State Road 60 East.
In addition to the Polk State College Lake Wales Arts Center, Polk State operates the JD Alexander Center in downtown Lake Wales.