Polk State College Health Sciences Maintains Cutting Edge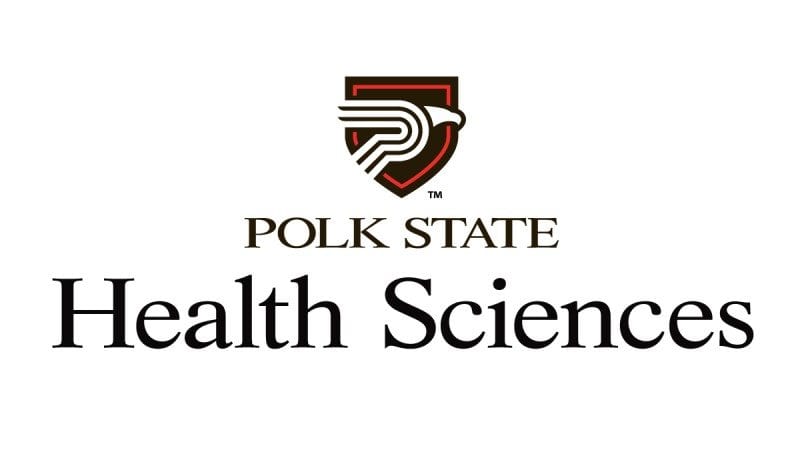 Polk State College is set to unveil a program unlike any other in the country, establishing formalized, hands-on training for nurses and technicians who participate in robot-assisted surgery.
Doctors and patients are increasingly embracing less-invasive robotic surgery, but training options remain limited for the operating room nurses and surgical technicians who assist in such procedures.
Polk State College will change all that in early 2012, offering a one-of-a-kind robot-assisted surgery credential that will combine an online component with intensive, hands-on training.
Polk State College President Dr. Eileen Holden will outline the new credential at a meeting of the Robotic Assisted Microsurgical & Endoscopy Society (RAMSES), scheduled for Nov. 4-6.
"We have known for years that robotic surgery represents one of the defining features of modern medicine. However, while the focus has been on amazing technological advances, we in higher education have been a bit slow to adapt to the implications of this fundamental transformation," Holden said.
"Now we are very proud to position Polk State Health Sciences at the cutting edge – literally – of health care in this new era, as we work with our partners in the research and care-delivery sectors to develop the appropriate training and certification paths to ensure that the nurses and surgical technicians involved in this dynamic new field are properly prepared. Of course, as has always been the case at Polk State, our approach leverages our extensive partnerships with the health care sector and our rich tradition of applied, hands-on training."
In addition to online studies, licensed registered nurses and surgical technicians in the Polk State College credentialing program will complete an intensive two-day workshop in which they will hone their skills using cadavers and Winter Haven Hospital's da Vinci Surgical System.
Participants will practice procedures from start to finish – from properly positioning a patient for robotic surgery to room turnover after an operation is finished.
After their training, participants will complete competency-based assessments to earn the robot-assisted surgery credential.
Winter Haven Hospital President and CEO Lance Anastasio hailed the creation of the credentialing program.
"Winter Haven Hospital is proud to work with Polk State College in offering this one-of-a-kind credential. The credential will fill a glaring lack of training for nurses and surgical technicians who assist in robotic surgeries. This program is sure to draw medical professionals from far beyond our immediate area, as those nurses and surgical technicians seek intensive, hands-on training with the backing of two respected institutions: Polk State College and Winter Haven Hospital," he said.
Winter Haven Hospital's Director of Urology and Robotic Surgery, Dr. Sijo Parekattil, will serve as director of the program. He and members of his specially trained, experienced surgical team will instruct participants.
Parekattil agreed that the new credential fills a need for robot-assisted-surgery training for nurses and surgical technicians.
"Up until now, the focus has been on physician training. But in every surgery there are six or seven technicians or nurses involved. For those members of the surgical team, it has been trial by fire," said Parekattil. "This creates a national, structured credentialing program."
By training the various members of a robot-assisted surgery team, Polk State will increase patient safety and positive surgical outcomes, said Dr. Annette Hutcherson, director of Polk State's Department of Nursing.
"From a patient's perspective, robot-assisted surgery is less invasive, meaning there is reduced risk for complications. There is less bleeding, less pain and quicker healing times," Hutcherson said, adding that speedier recoveries also have economic benefits for patients because they spend less time in the hospital.
For nurses and surgical technicians, the robot-assisted surgery credential gives them an edge in a field that is increasingly influenced by technology.
"There is more and more technology, and more and more that machines can do in nursing," Hutcherson said.
RAMSES is an international focus group of microsurgeons interested in the use of robotic assistance. The RAMSES event will span three days and will take place at both Winter Haven Hospital and Disney's BoardWalk Inn in Orlando.  Sixty speakers from all over the world will discuss their different specialties and the impact of robotic assistance. Highlights of the event include the unveiling of several new robotic surgery devices; a live broadcast of a robotic vasectomy reversal case; and hands-on robotic microsurgical lab training.
Holden will speak at 9:30 a.m. on Nov. 6 at the BoardWalk Inn.
Registration fees will be waived for Polk State College students.
For more information about the RAMSES event or to register, please visit www.roboticmicrosurgeons.org.
For more information about Polk State College Health Sciences, contact Dr. Patricia Jones at 863-292-3645.
Read more coverage in The Ledger.