Polk State, Club Hispano de Lakeland Partner for First Solo U.S. Exhibit by Chilean Painter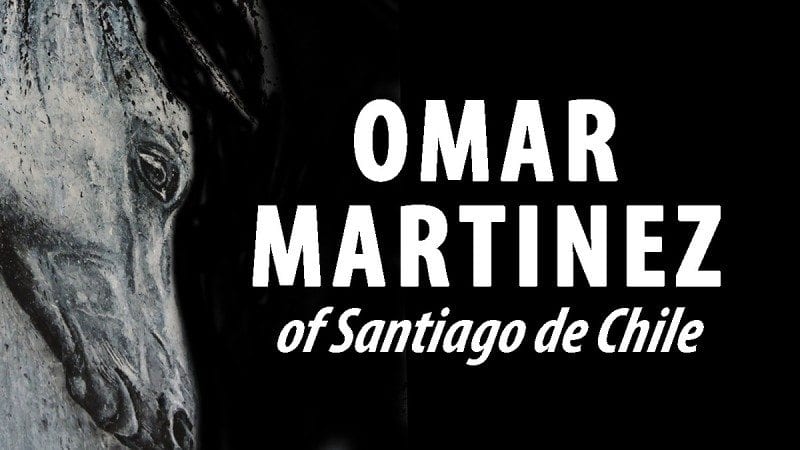 Polk State College will host world-renowned artist Omar Martinez's first solo American exhibit, from Oct. 26-29.
In hosting Martinez, Polk State College is offering Polk County an extended opportunity to enjoy Martinez's work. Martinez was already scheduled for a one-day exhibit at Lakeland's Magnolia Room on Oct. 24, an event hosted by Club Hispano de Lakeland as part of its annual Hispanic Festival. That event will showcase the work of multiple artists, while the Polk State exhibit will exclusively feature Martinez's creations.
"This is a true honor for Polk State College, and for our community. Polk State is proud to be partnering with Club Hispano de Lakeland to offer the people of Polk County a few extra days to view Omar Martinez's breathtaking and unforgettable works. This is still a very short window of time, so plan accordingly," said Polk State Lake Wales Arts Center Director Osubi Craig, who helped organize the Polk State exhibit.
Born in Santiago de Chile in 1957, Martinez was commissioned to paint Miss Universe portraits for nine years in the early 1990s. However, he has made his name with his haunting paintings of horses. Martinez's work has been included in exhibits in Wellington, Fla., Chile, Bolivia, and Mexico.
Olga Chao, a board member of Club Hispano de Lakeland, said in the past few years, the Club has strived to incorporate the arts into its annual Hispanic Festival, thereby breaking stereotypes about Hispanic culture.
This year's Hispanic Festival takes place from noon to 8 p.m. Oct. 24 at the Lake Mirror Promenade in Lakeland. The Art Project portion of the festival, featuring Martinez's work, the work of other artists, and a writers' corner will take place on Oct. 24 from 10 a.m. to 7 p.m. at Lakeland's Magnolia Building.
"The Art Project portion of the Hispanic Heritage Festival is to show our community that our heritage is more than just popular music and food," Chao said. "We want to show another face of the community, a highly cultured and educated face."
By hosting the Martinez exhibit, Polk State is supporting the Club in that endeavor, Chao said.
The Polk State Lakeland Art Gallery is located in the Lakeland Technology Building (LTB) on the Lakeland campus, 3425 Winter Lake Road. It is open Monday-Thursday from 10 a.m. to 2 p.m. The gallery is open to the public, and admission is free. The Polk State College Foundation will host a reception for the Martinez exhibit, also free and open to the public, from 5 to 7 p.m. on Oct. 27 at the gallery.
For more information, call 863.298.6883 or email LWAC@polk.edu.