Polk State Chain of Lakes Collegiate High School Tutors Teach Fire Safety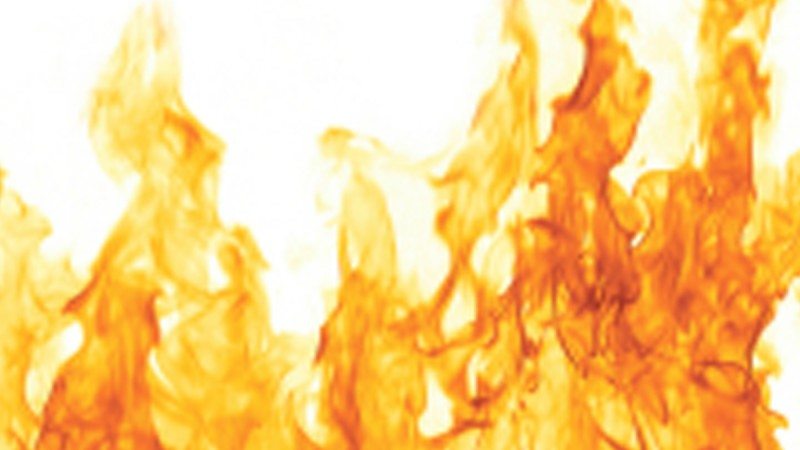 There were lots of wide eyes, bright smiles and excited gasps recently as a group of elementary school students and their Polk State Chain of Lakes Collegiate High School tutors explored a fire truck and learned about firefighting equipment.
Since March, a group of 17 Polk State Chain of Lakes Collegiate High School students have made weekly visits to the Winter Haven Housing Authority's Journey Learning Center at the Lake Deer Apartments. During the hour-and-a-half sessions, the tutors work with students who attend Pinewood and Eagle Lake elementary schools.
The tutors typically emphasize reading, writing and vocabulary skills, but during October — designated as National Fire Prevention Month – the tutors also taught fire safety tips. Their lessons complemented a fire safety poster contest sponsored by the Housing Authority Insurance Group.
The tutors taught the students about preventing fires, when to call 911, and how to recognize fire alarms and extinguishers. They also helped the students to develop individualized fire escape plans for their homes. The students used that information in creating their posters.
"Some of them knew to call 911, but we taught them about things like making sure the stove is off and to have a meeting place where they'll be able to find their parents if there is a fire," said Cole Duncan, a junior at Polk State Chain of Lakes Collegiate who lives in Winter Haven.
The underlying message of the fire-safety lessons was that the children and their parents need to talk about fire prevention and safety well before a flame sparks.
"We want them to know that it's important to be informed about fire safety," said Marssiel Mena, a senior who lives in Poinciana.
Earlier this month, a visit from a Winter Haven Fire Department crew helped bring those fire-safety lessons to life.
Fire inspector Mike Steen spoke to the 15 elementary school children about topics such as the dangers of playing with lighters and matches, how to use a fire extinguisher and  the need to regularly change batteries in fire alarms.
Then he led the group outside, where the students and tutors watched fire medic Eric Shimkus don full firefighting gear. Steen and Shimkus also explained and demonstrated various pieces of firefighting equipment, such as the "jaws of life" and an inflatable bag strong enough to lift a fire truck several inches from the ground.
The visit ended with everyone getting a few moments to sit inside the fire truck.
"The elementary school students got to meet some new role models and they got to see what we've been teaching them and how it relates to real life," said Sarah Brucato, a professor at the high school who coordinates the tutoring program through her position as faculty adviser of the Chain of Lakes Leadership Cadre, a service-learning club.
The tutoring program started earlier this year, after Winter Haven Housing Authority Executive Director Lisa Landers approached Polk State Chain of Lakes Collegiate High School Director Bridget Fetter with the idea.
"I have been blown away," Landers said of the tutors. "We are so very grateful and thankful to Chain of Lakes. The students have exceeded my expectations."
She added that the elementary school students enjoy getting to know the tutors – and that translates to more interest in their schoolwork.
"The tutors help spark an interest in them," she said.
"The elementary school students don't see the tutors as intimidating. They see them as friends, maybe a big brother or big sister. The students are more apt to pay attention and do their work because they want to make the tutors happy."
Landers and Polk State are working to expand the program to also serve middle school students.
Fetter said the tutoring program benefits all involved.
"I always believe that the best way to learn is to teach, and these students are very committed to not only assisting these students with their studies, but being good role models as well," she said. "I see such improvement from when we started in spring. I was also very gratified to see parents there during the Winter Haven Fire Department visit. To me it means they value the service we are providing for their children."