Polk State Center for Public Safety: Criminal Justice Teach-In, April 21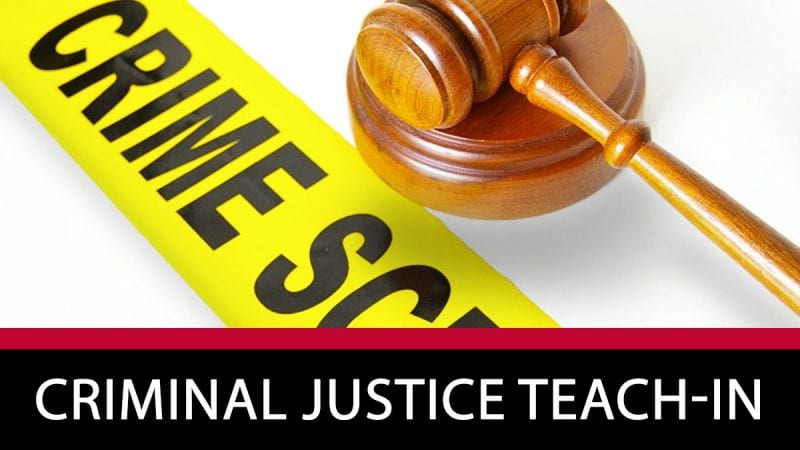 Polk State College is hosting its fourth-annual Criminal Justice Teach-In on April 21.
"This is a unique opportunity for students who are planning to enter any area of the criminal justice field–law enforcement, prosecution, criminal defense, the legal system–to learn firsthand from working professionals," said Polk State Criminal Justice Program Director Sergeant Christen Shea.
"It's an invaluable event for anyone considering a career in criminal justice, or anyone who simply wants to better understand the criminal justice system."
The event is hosted at the state-of-the-art Polk State Center for Public Safety on Jim Keene Boulevard in Winter Haven, adjacent to the Polk County Sheriff's Office Operations Center. The 101,500-square-foot building includes the very latest in criminal justice training capabilities, including an outdoor immersion area complete with mock storefronts, as well as an indoor immersion lab where walls are suspended from a ceiling-mounted track system, allowing for the easy re-creation of virtually any floorplan.
The schedule of events for the Criminal Justice Teach-In includes featured speakers Special Agent Tommy Ray from the Florida Department of Law Enforcement, Lieutenant Steven Pacheco of the Lakeland Police Department, Administrator Dani Thompson of the Florida LEO, Fire, and EMS Wives  and Assistant State Attorney Melissa Gravitt:
8:30 a.m. — Opening Remarks from Polk State Criminal Justice Program Director Sergeant Christen Shea
8:30 – 10:00 a.m. — "Massacre at Erie Manufacturing" presented by Special Agent, Tommy Ray
10:15 — 11:45 a.m. — "Emotional Survival for Law Enforcement and Their Families" presented by Lieutenant Steven Pacheco and Dani Thompson
12:00 – 1:00 p.m. — "Felony Prosecutions" presented by Assistant State Attorney Melissa Gravitt
1:00 p.m. — Program Conclusion
All sessions are scheduled in the auditorium of the Polk State Center for Public Safety.
"The event is open to the public and there is no cost to attend. Last year's event was a huge success, so we're very excited to offer it yet again. We have a great lineup of speakers who will share their own career journeys, as well as interesting perspectives on contemporary issues facing criminal justice professionals," Shea explained.
To RSVP for this event or to obtain more information, Sergeant Shea can be contacted via criminaljustice@polk.edu.
In addition to the Associate of Science and Bachelor of Science degrees in Criminal Justice, Polk State Public Safety offers degree coursework and training in Emergency Medical Services and Fire Science Technology, and the Commission on Accreditation for Law Enforcement Agencies (CALEA) Excellence-Accredited Polk State Kenneth C. Thompson Institute of Public Safety.
Information on various Criminal Justice programs at Polk State College can be found at: https://www.polk.edu/criminal-justice/.