Polk State a Finalist for Bellwether Award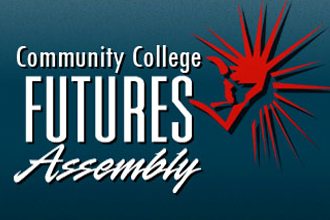 Polk State College has been selected from 250 applicants from across the nation as a finalist for the Community College Futures Assembly's Bellwether Award.
The Community College Futures Assembly, sponsored by the Institute of Higher Education at the University of Florida, has convened for 20 years as an independent national policy forum for identifying critical issues facing the future of community colleges.
Its Bellwether Award recognizes trend-setting community colleges in three categories: Instructional Programs & Services; Planning, Governance & Finance; and Workforce Development.
Nearly 250 applications for the award were submitted late last year. That list, after a competitive review process, has been narrowed to 10 finalists in each of the three categories.
Polk State College is a finalist in the Workforce Development category. Co-sponsored by the National Council for Continuing Education and Training, the award for Workforce Development recognizes public and/or private strategic alliances and partnerships that promote community and economic development.
Polk State's award submission is titled, "Breaking Down the Silos — Shared Content Between Corporate Training and Academics."
Polk State and the other 29 finalists will present at Assembly on Jan. 28 in Orlando; the College's presenters include Eric Roe, director of the Advanced Manufacturing Talent Development Institute, and Howard Drake, program manager of Engineering Technology & Advanced Manufacturing.
"The general idea of 'Breaking Down the Silos' is creating pathways that link credit and noncredit courses, and in doing so enabling lifelong learning," Roe said.  "Through Polk State Corporate College, we've created programs that align with national certifications, and the coursework for those certifications also can be articulated into a degree program. That way, in the short-term, our students can get training for a job and, when they're ready, take that credential and move into a degree to advance on a career path.
"Polk State Corporate College has led the way in creating those educational pathways."
A panel of experts will select one winner for each category. Winners will be announced at the CCFA's annual meeting on Jan. 30.
Polk State Corporate College each year trains nearly 12,000 members of the Polk County workforce, equipping them with certifications and updated skills in fields as diverse as child care and advanced manufacturing.