Passionate Advocate, Devoted Friend: Polk State Mourns Trustee Linda Pilkington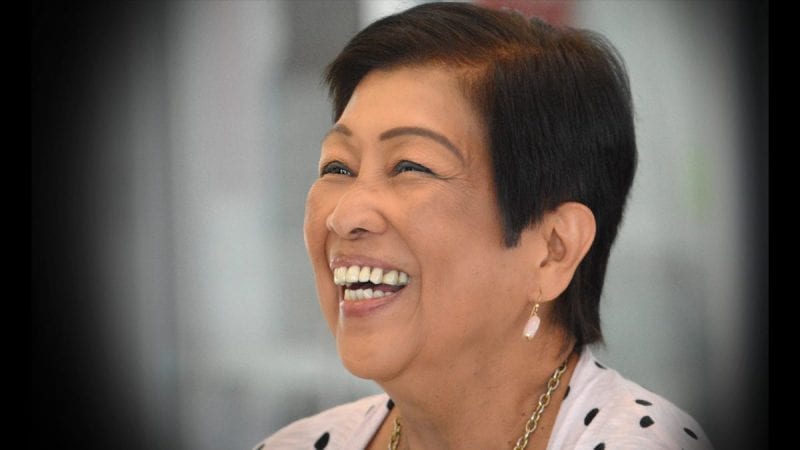 Linda Pilkington, a dedicated member since 2011 of the Polk State District Board of Trustees, which she chaired in 2013-2014, and who dedicated her life's work to the health and wellbeing of the Polk County community, passed away February 1, 2017. She was 69.
"Linda was a fierce, passionate advocate for both the physical and mental health of Polk County citizens," said Polk State President Eileen Holden. "She was a kind and trustworthy friend, an ardent supporter of Polk State College, and a valued leader and advisor to me and many others. I will miss her dearly."
"Linda Pilkington had a sweet soul and was one of the kindest and most caring people I've ever known," shared District Board of Trustees Chair Greg Littleton. "Her love of her community and those around her was only surpassed by her love of family. She put her all into everything she did, and her passion was contagious. She always seemed tireless in her efforts, though the schedule she kept was grueling. We were all blessed to have Linda in our lives; I know she will be missed more than I can even imagine."
Inspired by a call to service, Linda began her career as a registered nurse in her native Philippines. She settled in New York State in 1973, working in intensive care nursing, as well as in staff and educational development. Following a ten-year career in New York, Linda moved to Polk County in 1986. To bridge her love of nursing with her passion for education, she became Director of the Webber College School of Nursing. She also served as Director of Development, Public Education, Alumni Affairs, and Continuing Education, as well as the Director of Admissions for Webber. Shortly thereafter, Linda transitioned to Heart of Florida Regional Medical Center, where her spirit of servant leadership blossomed in her role as the Director of Education and Marketing, and most recently, as the Director of Physician, Community, and Government Relations.
Linda's legacy is best described in her commitment to the Polk County community. Both professionally and personally, Linda tirelessly served for the betterment of the community. She lent her leadership to educational organizations such as Polk Academies, Polk Education Foundation, and Polk Vision; health and wellness initiatives such as Building a Healthier Polk and the Polk County Community Health Assessment; economic development and business organizations such as chambers of commerce, economic development councils, and the Central Florida Regional Planning Council; and community service programs including The United Way of Central Florida and Citizen CPR. But, her greatest passion was consistently Polk State College.
In Linda, Polk State was fortunate to have a dedicated champion and philanthropist. As a District Trustee and as the Chair of the Polk State College Foundation, she was instrumental in securing thousands of dollars in scholarships from Heart of Florida Regional Medical Center for the Polk State Nursing Program. Additionally, she and her husband made personal donations to the Polk State College Foundation to help deserving students achieve their educational goals. Over the years, Linda made numerous trips to meet with the governor and legislators in Tallahassee, advocating on behalf of Polk State students, faculty, and the College community.
"Linda cared so much about our students that she and her husband Ed were generous donors to the Polk State College Foundation contributing more than $12,000 to scholarships and programs for students," said Melinda Harrison, Foundation Board Chair. "She was instrumental in securing major contributions from her employer, Heart of Florida Regional Medical Center, convinced their medical staff to endow a scholarship, and was the impetus encouraging the Auxiliary to provide a $100,000 contribution."
"In her memory and to continue her great life legacy," shared Tracy Porter, Vice President of Advancement and Executive Director of the Polk State College Foundation, "the Foundation is proud to establish an endowed scholarship in her name that will benefit students in perpetuity."
Linda Pilkington's legacy as a fearless leader, visionary educator, and passionate community volunteer has been solidified within the fabric of Polk County. She led an exemplary, dynamic, and meaningful life, full of energy and grace. Polk State is better because of the caring leadership of Linda Pilkington, and her College family will never forget her.
Linda is survived by her husband Ed, daughter Lauren and son-in-law Michael, and son James and daughter-in-law Erin, and three sisters Teresita, Gloria, and Lourdes, along with many nieces and nephews.  She loved to travel with her family and collect antiques.
A Funeral Mass will be held on Sunday, February 5, 2017 at 2:00 p.m. at Holy Spirit Catholic Church, 644 9th Street, Lake Wales, Florida. Interment at Oak Hill Cemetery, 4620 U.S. Highway 98 South, Lakeland, Florida. The Pilkington family will receive family and friends from 1-2 p.m. prior to the Funeral Mass in the Chapel at Holy Spirit Catholic Church.
Those wishing to share a memory or sentiment may do so at the Polk State College Facebook page.