Nursing Graduate Draws Inspiration From Her Own Cancer Experience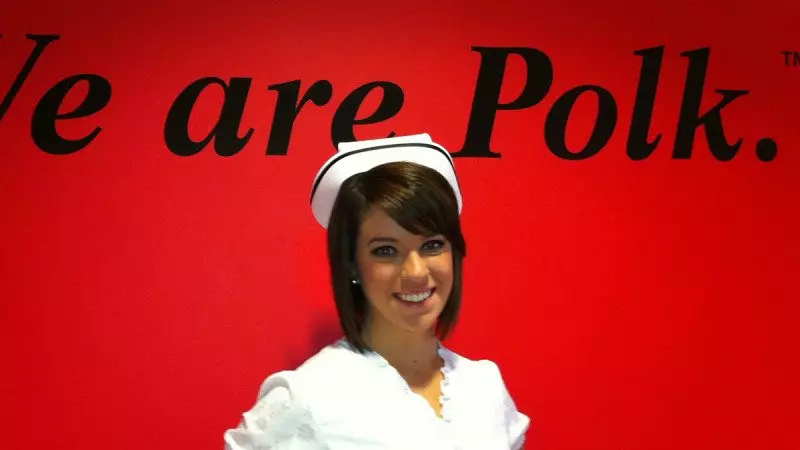 Every graduate's story is one of obstacles conquered and goals realized. Few graduates, however, have faced and overcome anything close to the challenges Kayla Curran knew as a child.
At age 6, Curran was diagnosed with acute lymphoblastic leukemia, a common form of cancer that spreads quickly and attacks the white blood cells, diminishing a patient's ability to fight infections. At the time her cancer was found, Curran's blood counts showed she was perilously ill — in fact, she could have succumbed to the disease in as little as a few days.
"When I was younger, it made me an angry kid. I just wanted to be normal. I didn't have a lot of hair and I had to wear a hat all the time," said Curran, 22, of Winter Haven. "But it also definitely made me more grateful for everything I have."
After her diagnosis, Curran immediately began an intense regimen of chemotherapy, and continued with the treatments for two years after she entered remission to prevent the cancer from returning.
As a teenager, Curran began to think about the career she would pursue. Her early medical experiences proved a source of inspiration, and she decided she would dedicate her life to nursing — specializing, of course, in helping cancer patients.
Curran completed her Associate in Arts degree at Polk State in 2009, and on May 4 will receive her Associate in Science degree in Nursing. She expects to receive her licensure as a Registered Nurse as well.
No matter how far Curran goes in her education or her career, her experience with cancer is always in her heart. She hopes to be accepted into the Pediatric RN Residency Program at All Children's Hospital in St. Petersburg,  and ultimately work at All Children's on the same floor where she was treated for cancer. She plans on one day pursuing a Bachelor of Science in Nursing, and perhaps even higher degrees.
"I wouldn't change what I went through at all because it has made me a stronger person. I'm able to handle everything better than those who haven't been through what I went through," Curran said.
Curran's mom, Emma, said she will treasure every moment of Friday's commencement.
"There were times, when she was a young child, when we didn't know if we'd be here. We would look forward to the next day, and maybe the next year. It's hard to believe," Emma Curran said, adding that graduation day will be even sweeter because Kayla's sister, Emilee, will also graduate with her Associate in Arts degree. In June, Emilee will graduate with her diploma from Polk State Chain of Lakes Collegiate High School, one of two public, charter schools the College operates to allow students to earn college credits while also fulfilling high school requirements.
Polk State's Nursing Program is one of several Health Sciences programs offered by the College. The Nursing Program offers Associate in Science and Bachelor of Science degrees, and serves approximately 400 students in any given term. Approximately 60 percent of Polk County's Registered Nurses graduated from Polk State.
Curran will graduate as part of Polk State's largest commencement ceremony ever. Approximately 840 students qualify to march during the ceremony, the largest number for a single term ever at the College. Two-thirds of graduates will receive Associate in Arts degrees. The College will also bestow approximately 160 Associate in Science degrees; 30 Associate in Applied Science degrees; and 40 Bachelor of Applied Science degrees. The remaining students will receive various certificates that lead directly to employment opportunities.