Lactation rooms provide Polk State students with comfort on both campuses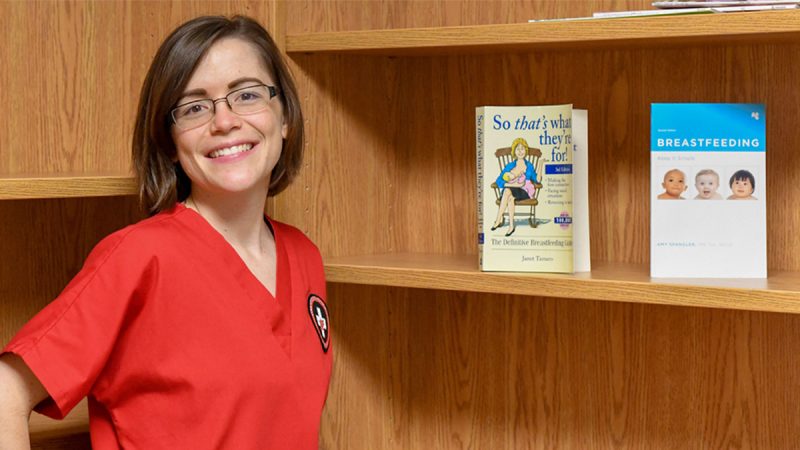 When Ashley Valderrama enrolled in Polk State College's Nursing Program, she informed her professor that she would be a few minutes late getting back to class from break because she would be pumping breast milk for her newborn – either in her car or in a bathroom stall.
Little did she know that the College offers lactation rooms in WMS 104 on the Winter Haven Campus and in LMA 8003 on the Lakeland Campus, giving students, faculty, and staff private, comfortable areas for breastfeeding mothers to pump.
Nursing Professor Jean McDonnell-Bennett connected Valderrama to the resource, and now a Nursing II student, Valderrama, and her peers are raising awareness about the availability of lactation rooms on Polk State's campuses in hopes that they can provide comfort to more students, faculty, and staff.
"It may not seem like a big deal to many, but for new moms, the lactation rooms are a huge deal," Valderrama explained. "For some women, it can be difficult to breastfeed or pump if they are uncomfortable. If you can't pump, your supply will decrease, which will create stress, and stress on the mom becomes stress to the baby."
According to the Centers for Disease Control and Prevention, breastfeeding lowers mothers' risk of high blood pressure, type 2 diabetes, ovarian cancer, and breast cancer, while reducing infants' risks of asthma, obesity, type 2 diabetes, ear and respiratory infections, and sudden infant death syndrome.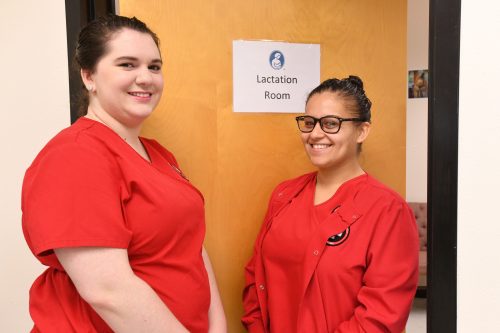 But 60 percent of mothers stop breastfeeding sooner than they planned due to factors including lack of policies or support in the workplace and community, the CDC reported.
That is why it is important for Polk State to provide the lactation rooms. With 75 percent of students attending part-time, they are balancing responsibilities like starting and raising families with their studies. Additionally, 62 percent of the student population is female, further illustrating the need for calm, accessible spaces for nursing mothers.
Alpha Delta Nu, the Nursing Honor Society, opened the lactation rooms in spring 2017 and students continue to make additions to the rooms, including informational posters and pamphlets about breastfeeding and women's health.
"We know that there is a large population of moms at the College – some spending nearly eight hours a day on campus like a full-time job. We also know that there are benefits to breastfeeding, including health and financial benefits," Nursing IV student Patricia Kinsey said.
"But some moms give up when they can't find a place to pump or feel like they have to hide in a bathroom stall. Giving them a safe, comfortable space to go on our campuses is a great perk of our school."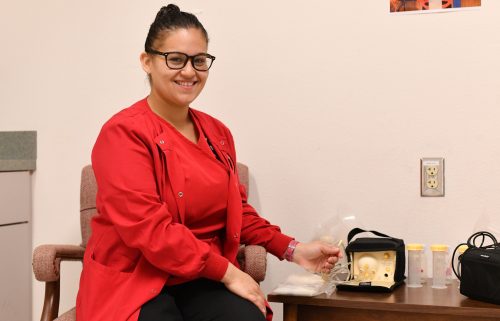 Students, faculty, and staff who are interested in using the lactation rooms should contact one of the following:
Lakeland Campus Nursing Lab (LAC 1153) at 863.669.2954 or internal extension 6184.
Winter Haven Campus Nursing Lab (WSC 113) at 863.669.2893  or internal extensions 5667 or 5736.