Holden Touts Access, Quality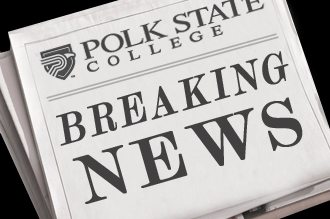 This morning Polk State College President Eileen Holden acknowledged Florida Governor Rick Scott's push for low-cost bachelor's degrees as an opportunity to spotlight the extent to which Polk State is already setting the standard for access and affordability.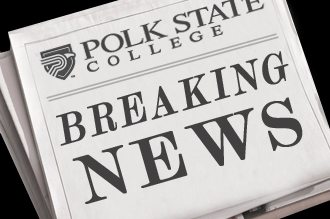 In media events Monday, the Governor signaled a "challenge" to the state's public colleges to provide bachelor's degrees for $10,000. (See his Monday comments here.)
"Here at Polk State, we are already delivering the best value in the region we serve," said Holden. "We are very proud of our current price-point and the quality that we deliver for area students."
Holden noted that Polk State currently delivers fully accredited bachelor's degrees for less than $14,000 and that earned dual enrollment credits, Florida Bright Futures funds, Pell grants and other financial aid can significantly reduce that cost to students: "Over 90% of our graduates are free of student loan debt. That says a lot about the affordability of a degree at Polk State – and about the contribution we are making to the local economy. Those students bring a degree to the workforce, and they do so without being burdened by the massive loan debts that so many other recent college graduates carry."
In his Monday remarks, Governor Scott specifically identified reducing student loan debt as a focus of his proposal. "I agree with him that student loan debt is a big problem," said Holden, "And I'm proud that it isn't a problem at our institution."
Scott also emphasized the importance of preparing students for jobs, and Holden was quick to tout Polk State's record for placement, including a recent top ranking in the state.
"I share the Governor's commitment to keeping costs low for students, and I look forward to working with him to identify practical funding models for higher education that do not compromise on the levels of quality Florida's citizens have a right to expect."
Polk State College, established in 1964, provides a range of workforce-related associate's and bachelor's degrees, as well as a variety of continuing education and certificate programs. To enroll for the Spring semester, visit polk.edu.