From Video Game Theme to Flamenco, Polk State Fall Concerts Will Have It All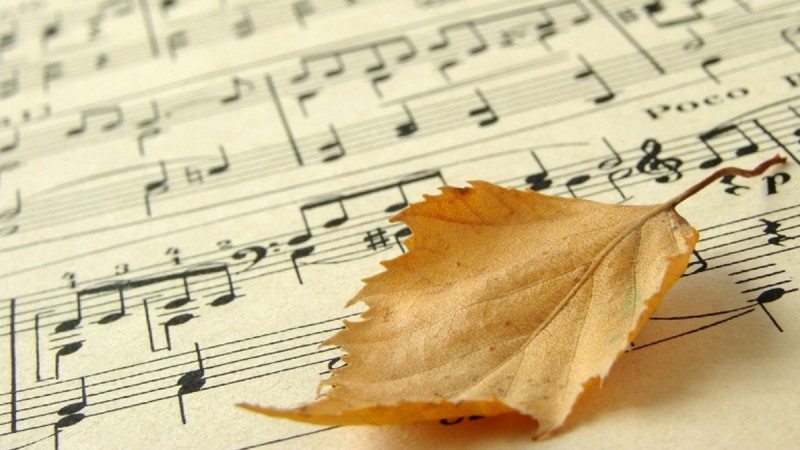 Polk State Music will present its fall concerts this weekend, which for attendees will be sort of like reaching into a big, mixed up tub of Halloween candy: One song won't be anything like the other, but they will all sound sweet.
"With the Fall Festival of Music, we're doing a really eclectic mix of world music, and some innovative things that we've never done before," said Music Professor John Anderson.
Case in point: A rendition of "Baba Yetu," the theme song from the video game Civilization IV and the first piece of video game music to ever win a Grammy.
The obscure selections don't end there, however. The repertoire will also include the Hebrew song, "Bashana Haba'ah."
"It's a song of hope, that things may be bad now, but they will get better," said Anderson, explaining how it fits with the changing seasons.
Attendees will also enjoy "Swing Low, Sweet Chariot"; the flamenco "El Vito"; "Hotaru Koi," a Japanese children's song; and "Bring Me Little Water, Silvy," an American folk song in which members of the women's chorus will keep time with their hands and feet.
"The motions are almost in slow motion," Anderson said. "It's very gentle, almost like a lullaby."
The performances will also include "Pure Imagination" from the movie Willy Wonka, The Beach Boys hit "In My Room," "Kiss the Girl"  from The Little Mermaid, and "Tshotsholoza," a South African piece.
The concerts will also include two uniquely Polk State elements:
English Professor Howard Kerner will read "The Lamb" and "The Tyger," poems by the British poet, William Blake, who died in 1827. Kerner's readings will be accompanied by a slideshow of images Blake created to illustrate the poems, and followed by a musical performance of "The Tyger."
"I heard 'The Tyger' at a workshop this summer and really wanted to challenge the choir with it," Anderson said. "I also knew about 'The Lamb,' and it just became an interdepartmental project to present both poems and add the visuals.
'The Tyger' is a musical mindblower. It's really fun and frenzied."
The Polk State Music students will also perform The Manhattan Transfer's version of "Route 66." However, they've reworked the lyrics, subbing references to Chicago, Los Angeles and other big cities, for Auburndale, Haines City, Lakeland, Polk City, Mulberry, etc.
"It was just an idea that came up in rehearsal and we ran with it," Anderson said.
Polk State Music will perform its fall concerts at 7 p.m. on Oct. 19 and at 2:30 p.m. on Oct. 20. Both performances will be at the Polk State Winter Haven Fine Arts Theatre, 999 Ave. H N.E. Tickets for the concerts are $5 for the general public and are available at the box office 30 minutes prior to the show. Polk State students and employees are free with ID.
In addition to Polk State Music, Polk State Fine Arts includes Polk State Theatre and Polk State Visual Arts, all of which enjoy outstanding statewide reputations.