From Polk State to Harvard? Recent Grad Proves It Is Possible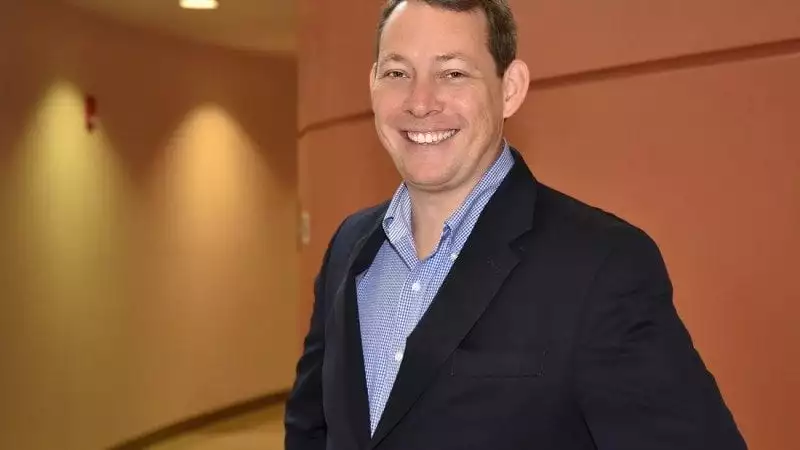 A recent Polk State grad will continue his college education at Harvard University.
Josh Burgin, who graduated with his Bachelor of Applied Science in Supervision and Management degree in December, has been accepted to Harvard's John F. Kennedy School of Government.
"A lot of people would think that people from Polk State don't go to Harvard," he said. "It never occurred to me to think that way."
Burgin took an unusual, globe-spanning path to higher education. A native in Plant City, he and his six siblings were home-schooled as children. Shortly before he graduated from high school, Burgin traveled to Russia, a trip that would prove to have lifelong influence.
"It was a great adventure for a teenage boy," said Burgin, now 39. "I just wanted to get back to Russia. Everything about the former Soviet Union fascinates me."
Burgin visited a number of post soviet states in the decades following high school, during which time he also taught himself how to build databases. In 2004, he made a promising, though ultimately unsuccessful, bid for election to the Florida House of Representatives, claiming 38 percent of the vote in a three-way primary.
In 2005, all the seemingly random pieces of Burgin's life fell into place, when he went to work as a resident country director with the International Republican Institute in Kazakhstan, a Central Asian state that was once part of the Soviet Union.
His work in Kazakhstan, Burgin wrote in an essay to Harvard, included duties such as briefing the U.S. ambassador on polling projects and organizing political party trainings.
When his work in Kazakhstan ended, Burgin returned to the states, and once again set his sights on political office, though success would continue to elude him. In 2010 he fell short in his bid for a seat on the Hillsborough County Commission.
By early 2013, Burgin and his wife, Jamie, knew changes were in order.
"My wife told me I needed to go to school, that I had gone as far as I could without advancing my education," he said.
Burgin enrolled at Hillsborough Community College, attending the Plant City campus near his home. He earned his Associate in Arts degree in a year, and then started scouting bachelor's degree programs. When he read of Polk State's BAS program, and the fact that tuition and fees were approximately half what he would pay at a state university, Burgin's decision was easy.
Taking as many as 18 credits at a time, Burgin completed the BAS, with a concentration in Public Administration, in just three semesters.
"I'm extremely grateful for Polk State," said Burgin. "I think Polk State offers a boutique environment that is on par with a lot of the private schools. The classes are small and the professors take a genuine interest in their students."
At Harvard, Burgin will study in the Mid-Career Master in Public Administration program, an accelerated program for professionals. He begins classes later this year and will graduate in 2016.
What his future holds afterward is still unclear, though he still ponders politics and other opportunities to serve his country in the former Soviet Union. Whatever he does post-Ivy League, Burgin said he will carry a piece of Polk State with him.
"My experience at Polk forced me to empathize with the needs of other people" he said. "I would be waiting to see an academic adviser, and next to me would be a single, working mother worried about getting back to work on time. It was impressed upon me the need to look out for and fight for the people who may not know how to fight for themselves."