Five Questions with Naomi Boyer: How Polk State's International Education Programs Are Putting the World — and Work — Within Reach for Students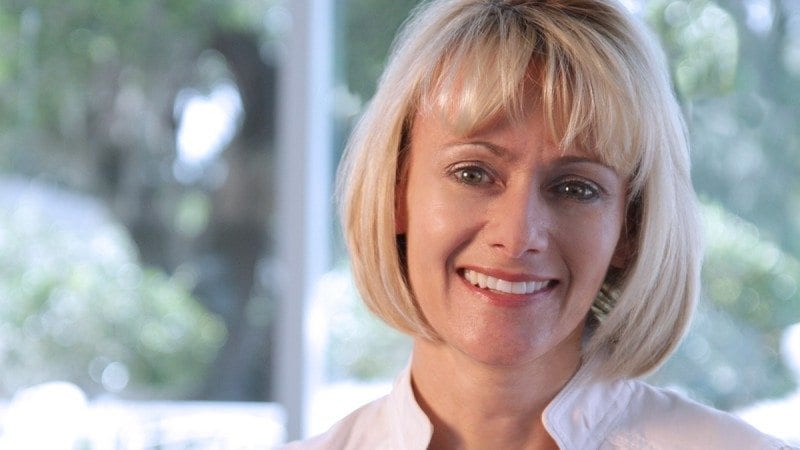 Think "international education" and Polk State College probably isn't the first institution to come to mind. More likely, it's a research university or a private liberal arts school.
That won't be the case for long, however, if Polk State Vice President for Strategic Initiatives and CIO Naomi Boyer has anything to do with it.
Five years ago, Polk State's international education efforts amounted to a handful of independently organized study-abroad trips.
Today, with Boyer's leadership, the College's relatively new Institute for Global Initiatives is coordinating an increasing number of international study opportunities.
International education also takes place every day on campus, thanks to the creation of the Global Studies Program, a collection of courses designed to deepen students' knowledge of global issues even if they've never set foot on foreign soil.
Moreover, an Advisory Board of representatives from area businesses and economic development agencies has been created to ensure the College's international efforts complement the interests of local industries and are preparing students for future employment.
Here, Boyer briefs us on the progress Polk State has made in international education, and how students and employers alike are benefitting.
Tell us a little bit about the history of Polk State's Global Initiatives program. How did it start and why, and how has it grown and evolved since?  
Polk State College has always had faculty and staff that support and encourage global thinking; however, the organizational mechanisms for international program development did not exist. In 2011, the College embarked on a targeted effort to design, enhance, and innovate to provide experiences for students that increase global knowledge, global workforce competence, and intercultural awareness and sensitivity. The College now has a strategic direction for international education that includes study-abroad trips, curriculum integration, governance, language development, and planning for international student recruitment and support.
To give specific evidence of how Polk State's Global Initiatives program has grown and evolved:
At the initiation, a small number of faculty members were working independently with outside organizations to study abroad without support and coordination by the College. Essentially, there were no College-endorsed study-abroad trips. This academic year, there are nearly a dozen College-endorsed trips planned.
Additionally, a Global Studies Program, a transcripted program of distinction, has also been created. This program includes a combination of coursework and out-of-classroom opportunities, such as cultural experiences, a synergistic project — such as studying abroad —  and evidence of having connected global education to the workforce through a resume and portfolio.
In addition, a Global Initiatives Committee was formed to provide internal governance to the international education development process. The Institute for Global Initiatives was created to support the emergent programming. A group of community leaders serves on the Institute for Global Initiatives Advisory Board, providing strategic input, workforce guidance, and external insight to help drive and modify programming in ways that respond to our local community needs.
How is Polk State's Global Initiatives program different from what other schools are doing in terms of international education, and how do Polk's study-abroad trips differ from more traditional study-abroad experiences?
Our uniqueness lies in our commitment to providing students with international experiences while simultaneously cultivating the business/industry/community relationship. Members of the Global Initiatives Advisory Board provide quarterly input into the progress of our Institute for Global Initiatives. About half of our study-abroad trips have a workforce emphasis, linking the building of international skills to workplace competency. In addition, we have leveraged our advisory board relationships to create study-abroad trips to regions of local economic interest. Further, we have developed a number of trips in collaboration with our local economic development agencies and businesses. These trips have provided us with additional student funding support, projects in which our students work with businesses as international consultants, and networking opportunities for Polk County agencies and businesses.
Tell us a little more about the Global Initiatives Advisory Board and what its members contribute to the program. How is the program influenced by the board's involvement and how does the board help shape the student experience?
The Advisory Board has accomplished much over the past two years. A survey of local businesses was conducted to better define their needs and establish baseline data for College curriculum development and modification. The Advisory Board members also serve as advocates for developing global perspectives, expanding community awareness, and garnering interest in the College programs.
What value does Polk State's Global Initiatives program offer both to local employers and to students? In other words, why should both sides get involved?
Why bother? It's absolutely critical in today's society that we optimize the global marketplace to spur economic opportunities for our state and region. To leverage the global import/export/service options within Polk County, we need employers to understand that our graduates have the capacity and skills to work in culturally diverse environments, understand international business elements, and adapt to the planned business mission. On the student side, by the College partnering with employers, they are now provided with real-world projects, funding to allow them to study abroad, relationships for future employment, and global workforce competencies — all of which lead to jobs, a strong, skilled talent pipeline, and the possibility of economic vitality.
What Global Initiatives trip or project are you most proud of so far and why?
I think I am most proud of the resulting business/organization relationships and the impact of these relationships on our students. The juncture of the Global Initiatives Advisory Board's input and partnership study-abroad trips have created phenomenal opportunities for our students. In addition, through its international education efforts, the College continues to build on its mission of attending to local workforce needs and developing high-skill talent.
Polk State's Institute for Global Initiatives offers students study-abroad opportunities and courses designed to foster international awareness. For more information, visit polk.edu/institute-for-global-initiatives.