Employee Health Fairs are Feb. 20, 25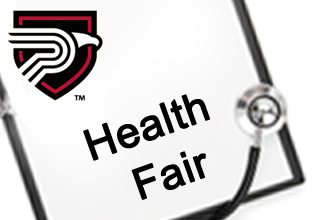 Polk State employees are encouraged to attend one of two upcoming health fairs.
The first event will be from 11:30 a.m. to 3:30 p.m. on Wednesday at the Health Center on the campus of Polk State Winter Haven. The second event will be on Feb. 25, also from 11:30 a.m. to 3:30 p.m., in LTB 1100 on the campus of Polk State Lakeland.
During the events, employees may have a personal health screening and assessment to check their cholesterol, blood pressure and blood glucose. Results will be available immediately. Fasting for two hours prior to the health screening is recommended, but not required.
Employees may schedule their screenings at pickatime.com/client?ven=11606201. Screenings take 15 minutes to complete. Without an appointment, screenings will be done on a first-come basis.
As part of the College's 2013 Wellness Incentive program (BlueRewards), points will be given to each full-time employee that completes a health screening and assessment.
Several weeks after the fairs, employees will be able to log in and apply for a $25 gift card.
The College will receive a $10,000 incentive through Blue Cross Blue Shield if it has at least 50 percent of full-time employees participate.
Also during the events, employees can visit more than 50 vendors, receive a free lunch and Polk State hand towel, and participate in drawings.
For more information, contact Professor of Health and Wellness Laurel Smith at 863-297-1067 or laurelsmith@polk.edu.