Education Program receives Active Learning Center Grant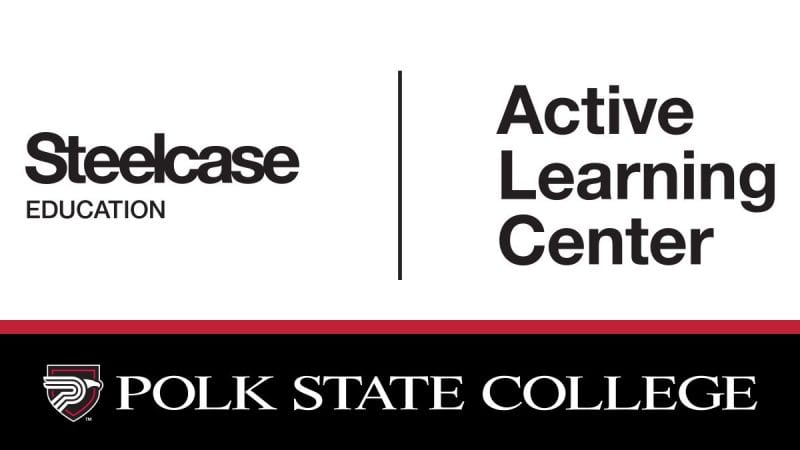 Polk State College is one of 16 institutions in North America to receive a Steelcase Education Active Learning Center Grant, which will transform a classroom into a makerspace that enhances exploration and problem solving for students in Bachelor of Science in Education programs.
A classroom on the Lakeland Campus – LLC 2194 – will receive up to $67,000 in upgrades this summer thanks to the grant program, which supports active learning strategies in classrooms where teachers already strive to implement related practices. An active learning space utilizes design, furniture, and onsite training to boost mobility, accessibility to technology, and student engagement in the classroom.
"The Steelcase Education Active Learning Center will provide a learning environment that enables faculty to bridge theory and practice through a hands-on environment where exploration, critical thinking, and scientific and quantitative reasoning are not only enhanced, but also encouraged," said Patricia Linder, Director of the Bachelor of Science in Early Childhood Education and Bachelor of Science in Elementary Education programs.
During the two-year partnership, Steelcase Education and Polk State will work together to conduct assessments and research on the impact of the newly designed space.
"The purpose of this study is to examine the effect of personal epistemological beliefs on college faculty and future teachers' choices for physical classroom environments," Dr. Linder explained. "As colleges are charged with producing teachers equipped to handle the demands of the 21st century classroom, it is important to understand the different perspectives by distinguishing between what research tells us about the strong correlation between epistemological beliefs and practice, and what teachers believe affect their practice."
The Polk State College Active Learning Center will be installed over the summer and open in August 2018. Students enrolled in 12 Education courses will benefit from the upgraded space.
The Steelcase Education Active Learning Center Grant Program has invested approximately $1 million to improve classrooms across North America. Polk State was chosen out of more than 1,000 applications for its unique approach to active learning.
"We are excited to learn from these innovative and enthusiastic teachers and faculty members," Steelcase Education Training and Professional Development Leader Marisa Sergnese said in a press release. "As we share with instructors best practices for incorporating the active learning environment into their curriculum, their insights will also inform our research, future products, and strategic development to better the educational experience."