Dr. Eric Roe Weighs in on Nation's Need for Highly Skilled Workers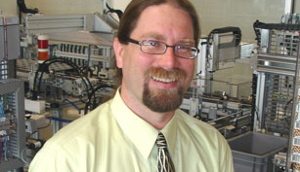 Dr. Eric Roe, who leads the Banner Center for Advanced Manufacturing at Polk State's Corporate College, is in a perfect position to provide insight on how dynamics in public school systems are impacting the workforce pipeline.
In a recent article, he says there are only two high schools have basic shop programs in Hillsborough County, and there's only one in Pinellas. In the same area there are 6,000 manufacturers. The elimination of high school shop programs has contributed to a shortage of needed workers. Read more of the story at Tampa Bay Online.