Congressman Visits Polk State Clear Springs Advanced Technology Center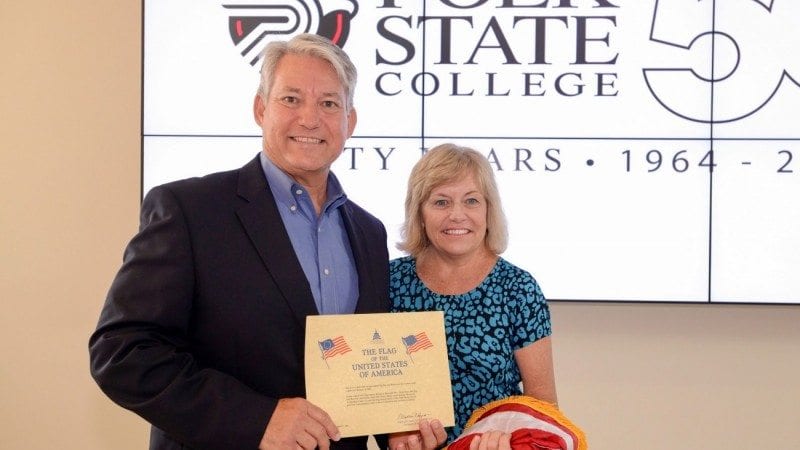 U.S. Congressman Dennis Ross (R-Fla.) visited the Polk State Clear Springs Advanced Technology Center on Wednesday.
During his visit, he presented Polk State President Eileen Holden with a flag that flew over the U.S. Capitol on Jan. 8, in celebration of the grand opening of the Polk State Clear Springs facility.
Following the presentation, Ross toured of the state-of-the-art training facility with Polk State Corporate College Director Rob Clancey and Director of Applied Technology Eric Roe.
"We are honored to have Congressman Ross visit our wonderful new facility," said Holden. "We appreciate his support, and we look forward to continuing to work with him to serve the needs of Polk County's workforce."
Ross represents Florida's 15th District, which includes Polk and Hillsborough Counties. He served in the Florida House of Representatives from 2000 to 2008 and was elected to the U.S. House of Representatives in 2010.
Polk State College, established in 1964, is a multi-campus institution serving over 20,000 students with Bachelor of Applied Science, Bachelor of Science, Associate in Arts and Associate in Science degrees, as well as a wide range of certificate and workforce training options. The College also offers three charter high schools.