Become a machinist for free in eight weeks as a Polk State Metallica Scholar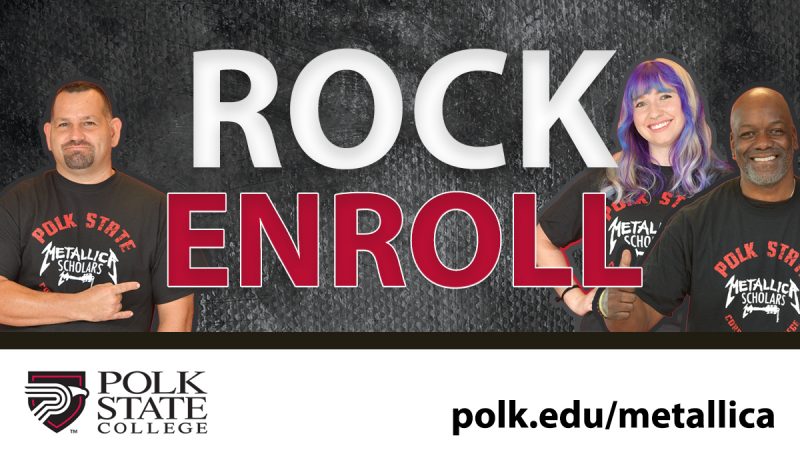 Polk State College is proud to offer students valuable computer numeric control (CNC) machining training at no cost to them thanks to its partnership with Metallica's All Within My Hands Foundation and the American Association of Community Colleges. The Metallica Scholars Program is currently accepting students for classes that will start on March 7 and May 9.
Individuals who are interested in this free, short-term training opportunity should contact Coordinator Jamie Rowan at jrowan@polk.edu or 863.837.5954. More information is available online at www.polk.edu/metallica.
The Metallica Scholars initiative provides full scholarships for students to complete Polk State Corporate College's eight-week Computer Numeric Control (CNC) Machining Program as well as funds to take exams for six National Institute for Metalworking Skills (NIMS) certifications that qualify students for in-demand, high-wage jobs with starting pay between $18 and $30 an hour.
CNC machinery precision-cuts, grinds, or drills materials. Machinists are technicians who make adjustments to machines to control the speed, the material fed, and the path of the cut, as well as make sure the machines are set up properly, working efficiently, and producing a high-quality product.