Bachelor of Science in Nursing Faculty Grows Thanks to Substantial Gift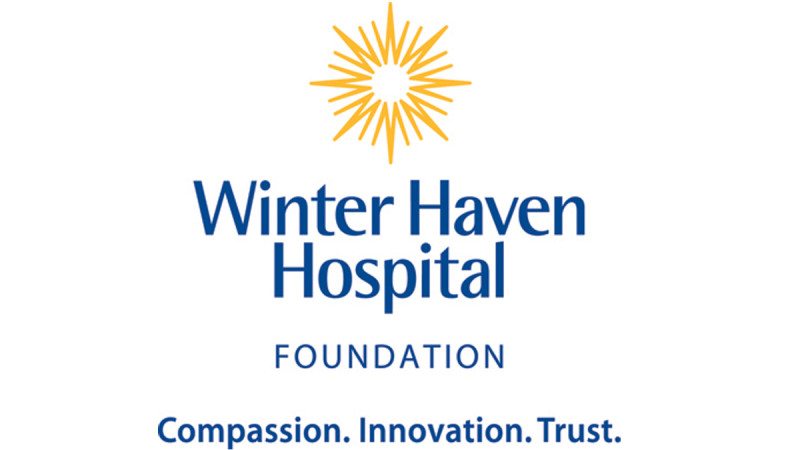 Polk State College's Bachelor of Science in Nursing keeps growing, this time with the addition of a second full-time faculty member funded through a $400,000 pledge from the Winter Haven Hospital Foundation.
After a nationwide search, Polk State has hired Nursing Professor Mimi Jenko to fill the new position. Jenko, RN, MN, CHPN, PMHCNS-BC, is a Board Certified Clinical Specialist in Psychiatric-Mental Health Nursing and Palliative Care Nursing. In her new role, she will help administer the BSN program and assist with professional activities at Winter Haven Hospital that benefit patients, staff and students.
"The Winter Haven Hospital Foundation's partnership with Polk State will accelerate the training of nurses in our region, and it represents the gold standard of public-private partnerships," said Polk State President Eileen Holden. "As our region grows, so too do our needs for highly trained nurses to carry out the mission of serving patients in our community. That the Winter Haven Hospital Foundation has chosen to continue to invest in the training and career development of new nurses speaks to the benefit of having a locally owned, locally controlled, not-for-profit healthcare institution like Winter Haven Hospital in our community."
Jenko has a bachelor's degree in Nursing from the University of Florida and a master's in Nursing with a focus on Adult Psychiatric and Mental Health from Emory University. She was also recently accepted to the Doctor of Nursing Practice program at Duke University.
Prior to joining the faculty at Polk State College, she worked as a clinical nurse specialist for palliative care at Lakeland Regional Medical Center. She has also held positions at Watson Clinic, Good Shepherd Hospice, and Hillsborough Community College, as well as several hospitals in the Atlanta area.
"She is a very experienced nurse and very warm and caring. When she met with Winter Haven Hospital to develop what her role with them would be, I got an email from the chief nursing administrator who said, 'She blew my staff away.' She brings a collaborative relationship between the College and Winter Haven Hospital," said Annette Hutcherson, director of Polk State's Nursing Program.
In addition to Jenko, the BSN's other full-time faculty member is Mavra Kear, coordinator of the program.
This is the second substantial gift to the Polk State College Foundation from the Winter Haven Hospital Foundation in two years, and is the most recent chapter in years of partnership.
"Partnerships like the one between the Winter Haven Hospital Foundation and the Polk State College Nursing Program are just one of the many things that give me confidence about the future of Winter Haven Hospital and the community we serve," said Winter Haven Hospital President Lance Anastasio. "As many people know, Winter Haven Hospital's commitment to the nursing profession is exemplified by our achievement of the 'Magnet status' designation awarded by the American Nurses Credentialing Center. On a long-term basis, we believe this partnership and Magnet status will encourage the best and brightest students in Polk County to pursue careers in nursing and other related healthcare professions at Winter Haven Hospital."
Winter Haven Hospital Foundation Board of Trustees Chairman Eric Adamson elaborated on the reasoning behind the gift to Polk State College.
"The Foundation has elected to make this investment for multiple reasons. First we foresee the need both in training future nurses for our community and in expanding opportunities for students who would like to pursue careers in nursing at Winter Haven Hospital. Secondly, we've seen results by partnering with Polk State College. We are pleased to make this investment in our community because we are confident it is going to pay off in the long run," he said.
Polk State College's BSN  program began in fall 2011, and immediately surpassed enrollment projections. The successful launch of the BSN is the latest extension of Polk State's long tradition of delivering high-quality instruction in the Health Sciences. In addition to Nursing, Polk State's Health Sciences includes programs in Cardiovascular Technology, Diagnostic Medical Sonography, Emergency Medical Services, Occupational Therapy Assistant, Physical Therapist Assistant, Radiography and Respiratory Care. Polk State's Health Sciences students regularly outperform their peers in the state and nation on required licensing exams.