Cash Management Department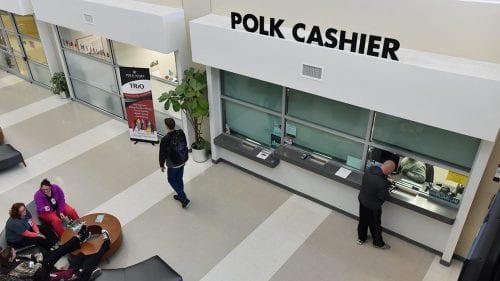 Welcome Eagles!  The Polk State Cash Management Department receives payments for tuition, fees, and other college charges and also provides support to the Student Accounts department.  The Cash Management Department has locations at the Lakeland and Winter Haven campuses where Cash Management Assistants are available to process payments and answer questions regarding:
Tuition
BankMobile
Parking Citations
Testing Fees
Acceptable methods of payment include:
Check (made payable to Polk State College)
Major credit cards (Visa, MC, American Express, and Discover)
Money Order
For more information about BankMobile, visit this link: https://bankmobiledisbursements.com/refundchoicessso/.