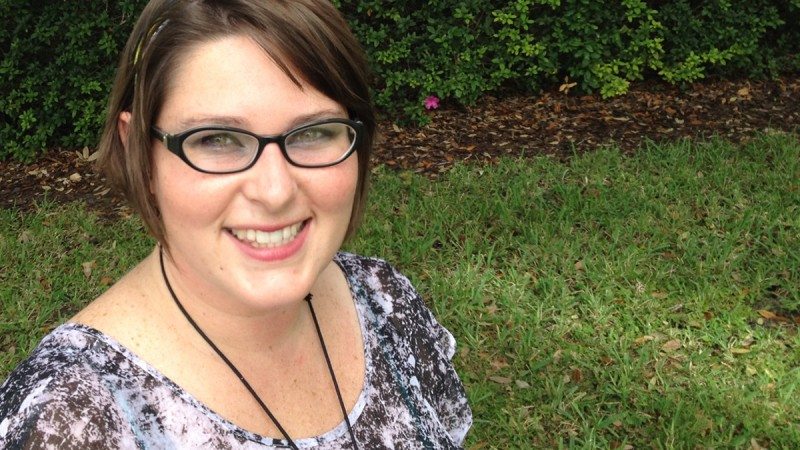 Phone: 863.292.3681
Internal Extension: 5366
Email: lbartholomay@polk.edu
Office: WHC-146B, Winter Haven
Station: 28

Leah Bartholomay has been described as "the queen of everything awesome." Now entering her eighth year at Polk State, she has developed an "eagle eye" for the Polktastic vision.
Her primary responsibilities include the design and layout of digital and print media for units across the College and a leadership role within the Office of Communications and Public Affairs. She brings Eagleicious design to Polk State t-shirts, campus events, posters and promotional items and works to keep the itentity standard approval process as painless as possible.
Bartholomay graduated from Columbia College Chicago with a BFA in Film & Video production.
A New England native, Bartholomay studied at Montserrat College of Art in Beverly, Massachussets for two years. Growing tired of the rural fine art culture, Bartholomay spun a map of the United States and her finger landed on Illinois. She then transferred to Columbia College Chicago to further her opportunities. Here is where she developed her love for film and media production. Working as an intern for Chicago's documentary powerhouse, Kartemquin, Bartholomay was able to surround herself with independent media makers who sought to create social media through film.
Bartholomay was soon employed by the Community TV Network, which enabled her to teach the love of the craft to Chicago's at-risk youth. In 2007 Bartholomay's students received 1st place in the "Do It Your D*&# Self Film Festival," Boston, and 3rd place in the "Raw Voices Film Festival," Chicago. (Bartholomay continued to teach documentary film in 2009 at Polk State College Chain of Lakes Collegiate High School.)
In 2008 Bartholomay was ready for a change. She pulled out her faithful map, spun it around and landed in Nebraska. Cheating "just once," she spun again and landed in Central Florida. She packed up her car, drove to Lake Wales and found Polk State College. There she was reborn, as an eagle.
Bartholomay's love of the arts was nurtured at an early age. With a wildly diverse collection of skills, Bartholomay has developed an authentic creative vision, which flourishes in a supportive and educational environment.
Bartholomay currently lives in Lake Wales and prides herself in being a local apiarist. She is commonly referred to as the "alternate SPCA," due to her love of animals and wildlife skills.
She is Polk.