Wise & Witty Women and Many Magnificent Men Entertains Audiences on Both Campuses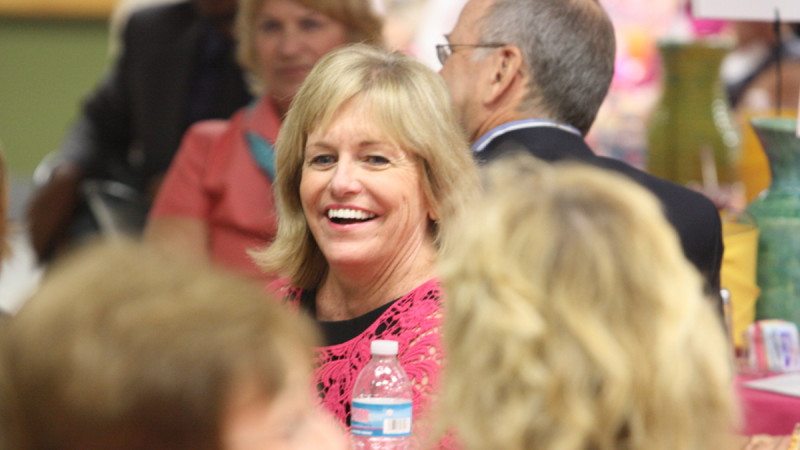 It's time again for Wise & Witty Women and Many Magnificent Men time at Polk State College.
The event, now in its sixth year, has become a community favorite. It took place on the Winter Haven campus on Thursday, March 29, and moves to the Lakeland campus on Friday, March 30.
"It's so thrilling to see how this event has taken flight since its inception six years ago! People on Thursday couldn't stop raving about what a wonderful time they had," said Tracy Porter, executive director of the Polk State College Foundation and district vice president for institutional advancement.
"The news spreads like wildfire more and more each year that this luncheon is an absolute delight. People all over our community truly look forward to it."
Wise & Witty Women and Many Magnificent Men is held each year in conjunction with Women's History month. Attendees enjoy lunch and a guest speaker, all while supporting scholarships for Polk State College students.
This year's guest speaker is Kay Frances, an author, humorist and professional standup comedian who keeps her audiences laughing while also sharing valuable information on stress management. In addition to Polk State, she has given her presentation to organizations such as 3M and the American Red Cross.
Porter said Frances gained a lot of new fans at Polk State.
"The positive energy in that room today was simply amazing — that feeling of closeness and kinship as we all enjoyed each other's company, savored a delicious meal and had our spirits refreshed and uplifted by the hilarious wit and wisdom of our brilliantly funny speaker, Kay Frances," Porter said.
Wise & Witty Women and Many Magnificent Men is just one of several popular events organized by the Polk State College Foundation.