Virtual Student Center kicks off Spring 2021 Semester fun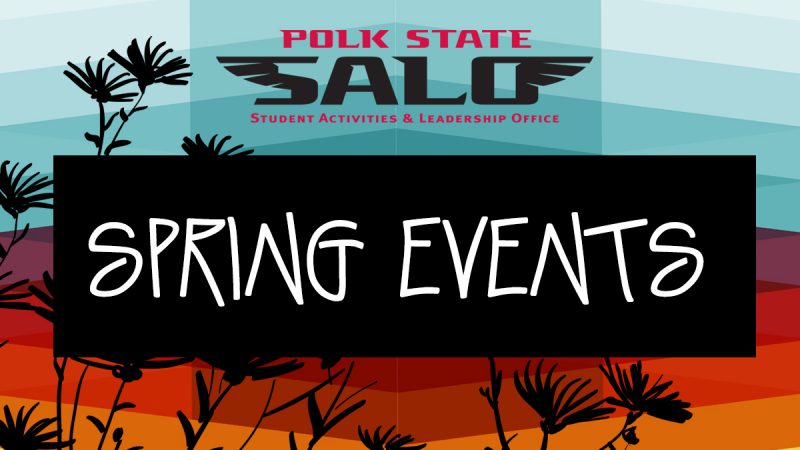 While the majority of Polk State College's classes and services remain online, the Student Activities and Leadership Office's (SALO) Virtual Student Center is going strong with a variety of events and opportunities for students to connect with their peers.
To participate in activities, students should enroll in SALO on canvas at https://canvas.polk.edu/courses/7115. Don't worry – the "course" does not have assignments, deadlines, or grades! Enrolling in the "course" is free and allows students to receive information and notifications about Virtual Student Center events.
Students can also follow Polk State College SALO on Facebook and Instagram (@polkstatesalolk and @pscwhsalo) to stay up to date and participate in exclusive social media contests and giveaways.
SALO will kick off its Spring 2021 Semester activities with Welcome Week. All students are invited to participate in the below events.
Monday, January 18
Nash Fung – Mentalist/Magician | 7 p.m.
Tuesday, January 19
ZoomToons | Noon
Polk State Kahoot | 6:30 p.m.
Wednesday, January 20
Inauguration Watch Party | 11:30 a.m.
Scavenger Hunt | 1 p.m.
Pippi's Name Art | 3 p.m.
Thursday, January 21
Comedy Show: Azeem | 6 p.m.
Playlist Bingo | 7 p.m.
Club Week
January 25 – January 28