Twins share top spot as Chain of Lakes Collegiate's valedictorians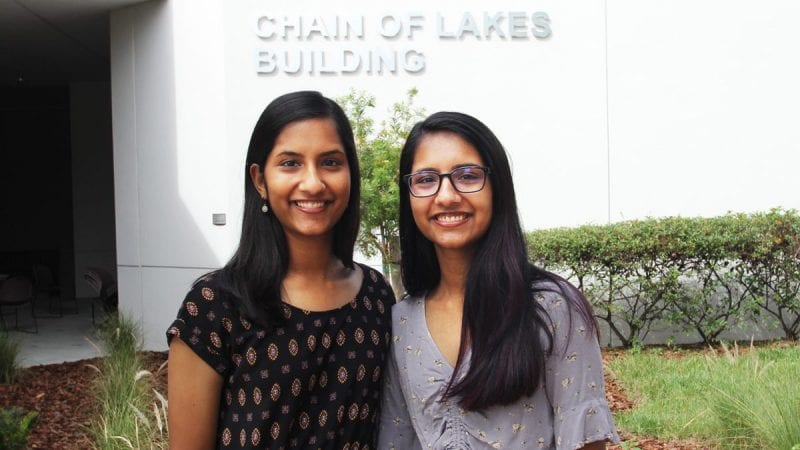 Twin sisters Sujena and Rehana Koilpillai are alike in many ways. They enjoy marching band and science class, they are heading to University of Central Florida's Burnett School of Biomedical Sciences, and they didn't expect to get the valedictorian spot – let alone share it.
But the Koilpillais will relish in their shared achievement today as they graduate as co-valedictorians of Polk State Chain of Lakes Collegiate High School's class of 2018. They each achieved a grade-point average (GPA) of 4.691 and received Polk State Associate in Arts degrees on May 3.
"It feels surreal," Rehana said.
"It was a big decision for us to leave Haines City International Baccalaureate, where we participated in marching band, to come to Polk State Chain of Lakes Collegiate to take more science classes," Sujena explained.
"But a lot of opportunities opened up for us here," Rehana added, rattling off a list of student organizations they were involved in during their time at Chain of Lakes Collegiate, including National Honor Society, Key Club, and HOSA – Future Health Professionals. "We are so grateful to share the co-valedictorian spot."
They mulled over the idea of giving two separate speeches at tonight's graduation ceremony, but Sujena took an Instagram poll, which determined their peers prefer that they give a speech together.
They won't be finishing each other's sentences, but they will alternate paragraphs of their remarks, which are inspired by the song "Yesterday" by Imagine Dragons.
"We want our speech to reflect on what we've been through in the past, which has prepared us for our futures," Sujena explained. "It's about celebrating both."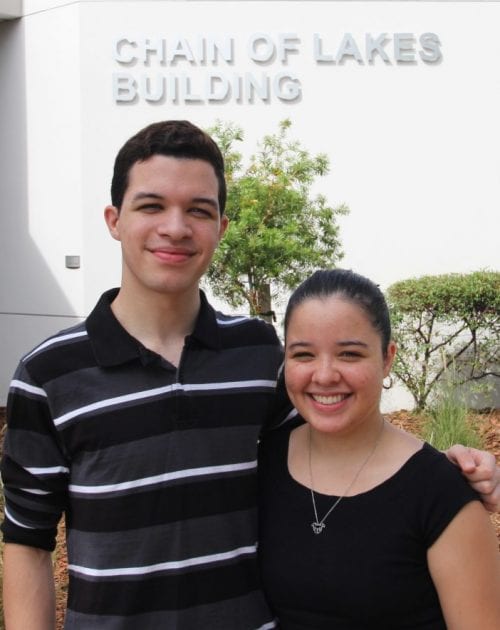 And they'll be celebrating with two other sets of twins who are graduating with Chain of Lakes Collegiate's 11th class.
Johani and Marializ King received Polk State Associate in Arts degrees and will attend the University of Florida. Johani plans to study architecture, while Marializ wants to become a veterinarian.
Before they enrolled at Chain of Lakes Collegiate, they were homeschooled.
"This was our first public school experience and we have really enjoyed getting to know everyone here, from our peers to the professors and staff," Johani said.
"Everyone here really cares about the students and my greatest advice to students is to stay dedicated to their classes, because the professors and staff are dedicated to students and their success," he added.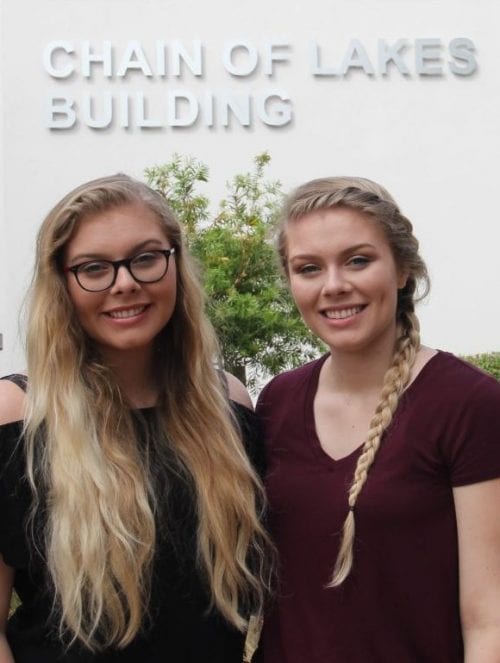 Johani and Marializ confessed that it's not a coincidence that they are both continuing their education at the same university.
"It's so we have somebody – we have each other," Marializ said. "We're excited for what the future has in store."
Alyson and Mya Baker, on the other hand, plan to attend different colleges, but they both want to pursue similar career paths.
Alyson plans to study graphic design at either Florida Polytechnic University or the University of South Florida, while Mya will study animation at Ringling College after they finish Associate in Arts degrees at Polk State.
"The academic and creative freedom we've had at Chain of Lakes Collegiate has allowed us to discover our passions and what we want to do," Mya said.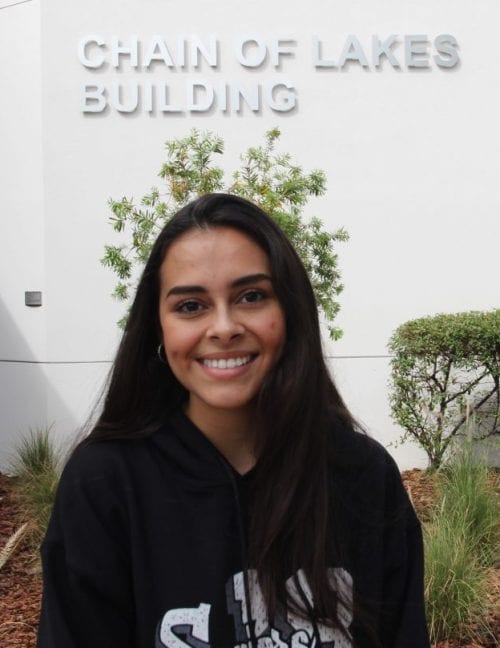 Gabrielle Figueroa, the class's salutatorian with a 4.656 GPA, shared a similar experience.
"This school has allowed me to grow as an individual," she said. "Because of my experience here, I am more independent and the thought of going off to college doesn't scare me."
Figueroa received an Associate in Arts degree and will study biology at the University of South Florida. She plans to attend medical school and aspires to go into maternal fetal or pediatric surgery.
"I am just so grateful and want to thank everybody who helped me get to this point," she said.
"I'm an only child," she added among the room of twins. "My parents have guided me through everything. I am especially thankful to them."