Students asked to participate in survey about mental health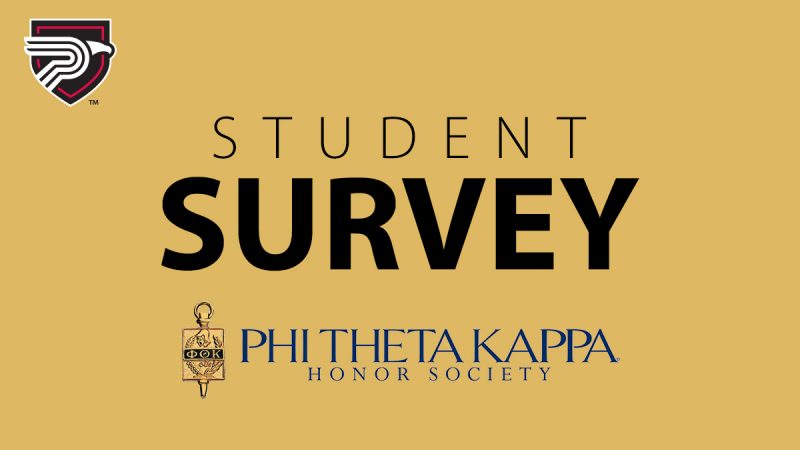 Polk State's Phi Theta Kappa Honor Society Xi Pi Chapter is asking students to participate in a brief survey regarding student mental health and how it has affected their educational goals during the COVID-19 public health emergency.
Data collected will be used to inform the expansion of existing or the development of new mental health and support initiatives in conjunction with Phi Theta Kappa (PTK), Polk State College, and service providers like BayCare Health System which currently provides free and confidential counseling services to students around the clock.
Students can access the survey in Canvas (https://survey.alchemer.com/s3/6644924/PTK-Student-Survey) until January 17, 2022.
Members of the PTK Xi Pi Chapter see this project as a way to use the lessons learned from the COVID-19 pandemic as an opportunity to create a lasting change at Polk State College.
"This survey gives us an opportunity to see where students are struggling and how we can best serve them," PTK Xi Pi Chapter President Molly-Grace Moore said. "I hope this project inspires a safer mental health environment for college students and sheds light on the too often silent mental health epidemic. It's time to prioritize their mental health so tomorrow can be filled with brighter, stronger days."
Phi Theta Kappa is the international honor society for two-year colleges. PTK members participate in group-based projects intended to address challenges at their institutions. For example, Xi Pi's project last year was the development of a COVID-19 Help page in Canvas, which can be found here: https://canvas.polk.edu/enroll/X3DEJ6. Students, faculty, and staff can click on the link to join the page at any time.