Steel Drummer Mello Vibes to Give Three Free Performances at Polk State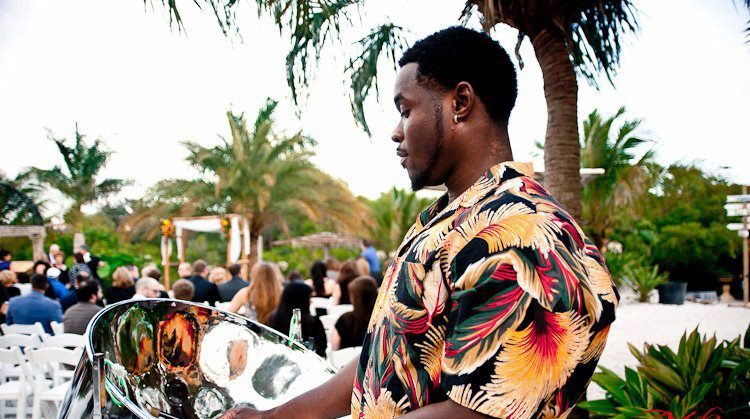 Polk State College will host steel-drum artist Mello Vibes for three free performances in February as part of its annual Black History Month celebration.
Mello Vibes has more than 26 years of experience and regularly performs throughout the state, sharing with audiences large and small the distinctive music of the Caribbean. Mello Vibes uses his performances not only to entertain, but to enlighten his listeners to the history of steel drum.
Mello Vibes will perform at 12:30 on Feb. 2 at the Polk State Winter Haven WLR Patio, 999 Ave. H N.E.; at 12:30 on Feb. 3 at the Polk State JD Alexander Center, 152 E. Central Ave. in Lake Wales; and at 12:30 p.m. on Feb. 4 at the Polk State Lakeland Student Center, 3425 Winter Lake Road.
All three events are free and open to the public, and will include free ethnic cuisine provided by the College's Office of Equity & Diversity.
Mello Vibes will perform as part of the College's Downtown Concert and Campus Concert series, both of which have brought a wide variety of artists to the area. His performances are also part of the College's Black History Month celebration, which in addition to concerts also includes art exhibits and ethnic cuisine.
For more information, visit polk.edu/the-arts, call 863.298.6883, or email LWAC@polk.edu.