Rep. Webster Presents New Flag to Polk State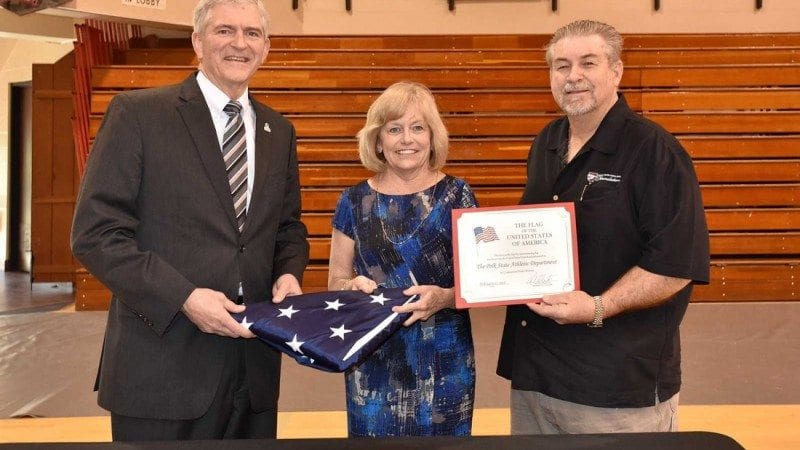 Thanks to Rep. Daniel Webster (R-Winter Garden), a new United States flag will be proudly displayed in the Polk State Winter Haven Health Center.
The flag, which flew over the U.S. Capitol, replaces one that had been in the gym since it opened in 1968.
Basketball Head Coach Matt Furjanic noticed the original flag needed to be replaced and asked Webster for assistance.
"I have a policy that anytime a not-for-profit or public institution requests a United States flag, I'll have one flown over the U.S. Capitol at my expense and then donate it," said Webster, who represents Florida's 10th District.
"Our flag is very special, and so are our educational institutions, especially Polk State," he said.