Ready to Soar: Taylor Mundy Wins #SoarEagles Contest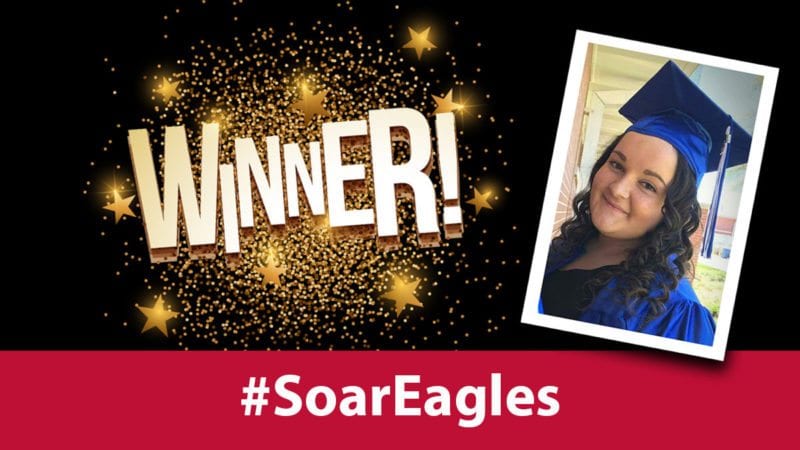 This summer, the Registrar's Office ran a campaign to encourage high school graduates to complete the Polk State admission process early. To do this, the office hosted a social media contest. More than 3000 Polk County students received a note with their Polk State acceptance letter requesting that they post a celebratory message to social media. Those who posted were entered into a random drawing for the valued prize of one free three-credit-hour course. With the submission of a photo and the tagline #SoarEagles, the winning student was…Taylor Mundy.
Mundy will join the freshman class as a part-time student and hopes to become a social worker.
"Because of my financial status, this free class will help me accomplish more coursework than I anticipated," she says. "I plan on getting a bachelor's degree in social work and a minor in business so I can open my own nonprofit organization," she explains. "I want to focus on helping families and helping kids to accomplish their goals."
Students return to Polk State College for the Fall 2017 semester on Monday, August 21.
"I am so excited to start at Polk State College," says Mundy. "Even more, I am very appreciative for this opportunity and want to say thank you. It's great to be a Polk State Eagle!"