Registration starts October 24 for Spring 2023 Semester at Polk State College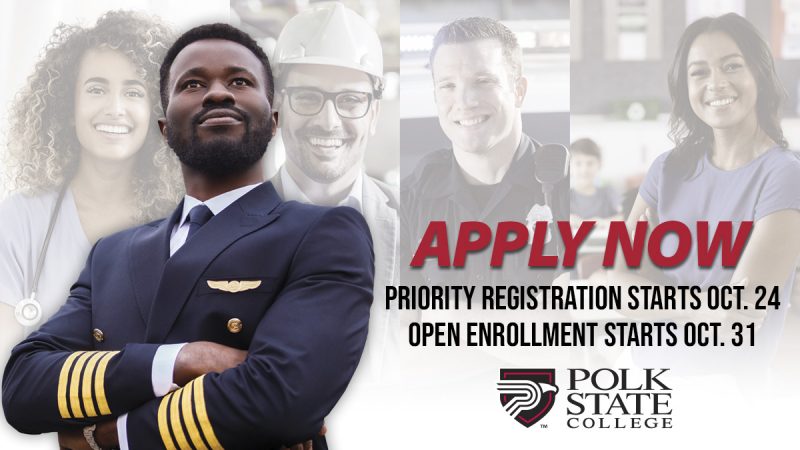 UPDATE 10/25/22: Please note that this article has been updated to show that enrollment will now take place on October 31.
Enrollment for the Spring 2023 Semester at Polk State College will start on October 24 with priority registration for students who have completed at least 50% of their program requirements. Open enrollment for students including those who are dual enrolled will start on October 31. Spring semester classes will begin on January 9.
Currently enrolled students can check the completion status of their program requirements to determine if they are eligible for priority registration on Passport, where students also register for classes.
Prospective students must submit a free online application to Polk State. The application, as well as information about the admission and registration processes, is available at polk.edu/admission-aid/admissionsteps.
Dual enrollment students should work with their high school advisors and email DEregistration@polk.edu if they need additional assistance.
Help with admission, advising, registration, and financial aid is available remotely and on campus.
Additionally, emergency financial aid grants awarded through the Higher Education Emergency Relief Fund (HEERF) will be available through the Spring 2023 Semester, therefore it is critical that students complete the Free Application for Federal Student Aid (FAFSA) and HEERF application. All students who submit their applications will be considered for funding. Funds will be applied to tuition, fees, and books after all other financial aid and scholarships have been applied to a student's balance. Students may also be eligible for emergency funds that can be applied to living expenses.